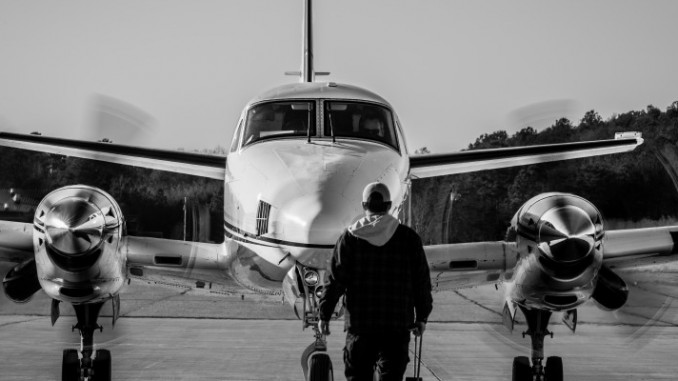 Since the dawn of the Jet Age, air travel has revolutionized how the world works. Before it was inconceivable to think that you could hop on an airplane at night, then in the morning wake up on the other side of the world. Air travel has managed to make our vast planet ever so smaller, families across the world can now see each other, the global economy keeps churning, and the aerospace industry advances on new frontiers. But in a time with mega airports, and super-sized aircraft, it's easy for us to forget about the humble origins of commercial air travel.
Spartanburg's Downtown Memorial Airport is one of the oldest airports in America; it was the first airport in South Carolina. Since its creation KSPA has hosted some of the most famous aviators known to man: Charles Lindbergh, Amelia Earhart, and during WWII the Army Air Corps trained their aviators at KSPA. When you first walk into the terminal building you immediately start to feel the history that is contained in those walls, and as you look out onto the airfield you can only imagine what it must have been like when this historic airport first opened.
Over the past few weeks, I was allowed access by the airport to photograph whatever I wanted, the staff at KSPA are extremely welcoming and helpful. I would especially like to thank Anna and Josh for all their help with this story.
Check out the photos:
AirlineGeeks.com began in February, 2013 as a one-man (er… teenager, rather) show. Since then, we've grown to have 20 active team members, and yes, we're still growing. Some of us are looking to work in the aviation industry as professionals when we grow older. Some of us are still trying to decide what we want to do. That's okay though, because we're all here for the same reason: we love the airlines. We're the youngest team of airline industry journalists out there.
Latest posts by AirlineGeeks.com Staff (see all)