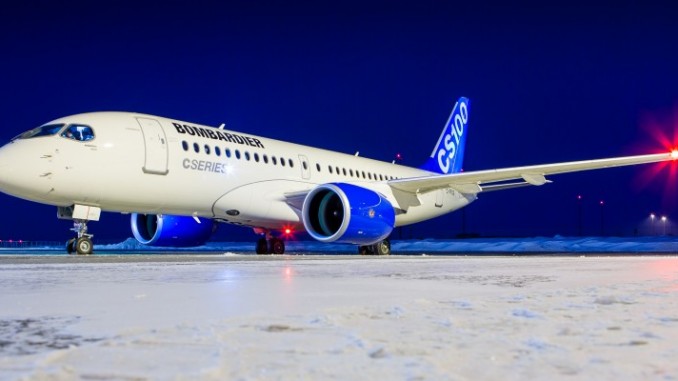 The diverse United Airlines fleet had 256 50-seat regional jets at the end of 2015. A few weeks ago, United announced their order for 40 Boeing 737-700 aircraft. This will allow the Chicago-based carrier to reduce its fleet of 50-seat aircraft by more than half by 2019. "We are continuing to pursue additional aircraft to continue upgauging and meet our capacity plans," said Gerry Laderman, acting Chief Financial Officer of the Chicago-based carrier, during an earnings call on 21st January 2016.
Between its seven domestic hubs, United operates more than 200 daily flights with more than 90% of these flights operated by mainline narrowbody aircraft. United's fleet strategy is clear and direct – to increase capacity on high-frequency domestic routes.
With that in mind, United will need to add more narrowbody aircraft to its fleet. This is why United is also leasing 11 used A319s from AerCap, the first nine of which will join the fleet in 2016. They will use the B737-700s ordered and the potential 100-seat aircraft order to replace 50-seat regional jets and upgrade its fleet.
Hence, most analysts believe that United is not finished with shopping in 2016 for more small jets because it lacks aircraft in the 100-seat niche. Additionally, United has never shied away from introducing aircraft to break commonality amongst their fleet.
The lower operating costs of the C-Series and superior fuel efficiency are two important reasons why United will be seriously considering an order for the newly developed aircraft. The introduction of the C-Series into their fleet will help the airline achieve higher aircraft utilization rates and increased reliability between its high-frequency domestic city-pairs. This move could not only serve as a catalyst for Bombardier's C-series program but also lead United to another profitable year.
Ashwin is an aerospace engineer by profession and probably the only person that picked commercial aviation over being a rocket scientist. His expertise include Airline Strategy, Flight Operations, and Air Traffic Management.

Ashwin currently works in the aviation industry in the Flight Operations domain. He has not only gained a lot of experience from various airlines globally, but has also saved them a few dollars through trajectory optimization, tweaking their network, fleet and schedule strategies, implementation of best practices, etc.

He speaks English, Russian, French and 3 Indian languages. In his free time, he is a Canadian national level soccer coach and a delirious poker player. His dream is to one day own and operate his own airline.
Latest posts by Ashwin Jadhav (see all)