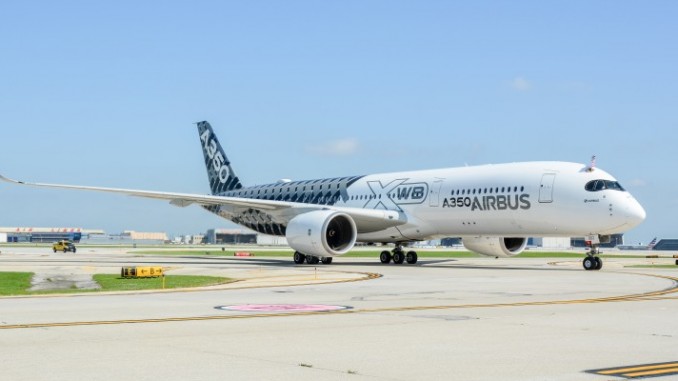 The International Civil Aviation Organization (ICAO) is close to adopting a global CO2 emissions standard after making significant progress in the past week.
The new environmental measure was unanimously recommended by the 170 international experts on ICAO's Committee on Aviation Environmental Protection (CAEP), paving the way for its ultimate adoption by the UN agency's 36-State Governing Council.
Under the CAEP recommendation, the new CO2 emissions standard would not only be applicable to new aircraft type designs as of 2020, but also to new deliveries of current in-production aircraft types from 2023. A cut-off date of 2028 for production of aircraft that do not comply with the reccomended strandard. In its current form, the standard equitably acknowledges CO2 reductions arising from a range of possible technology innovations, whether structural, aerodynamic, or propulsion-based.
"It is particularly encouraging that the CAEP's recommendation today responds so directly to the aircraft technology improvements which States have forged consensus on at recent ICAO Assemblies," said Olumuyiwa Benard Aliu, President of the ICAO Council. "Every step taken in support of ICAO's full basket of measures for environmental improvement is an important one, and I am sure the Council will be deeply appreciative of the this latest CAEP achievement
.
"
Larger aircraft will be the most affected by the stricter rules of the proposed global standard. Operations of aircraft weighing over 60 tons account for more than 90% of international aviation emissions. They also have access to the broadest range of emissions reduction technologies, which the standard recognizes.
President Aliu added, "Our sector presently accounts for under two percent of the world's annual CO
2
emissions, but we also recognize that the projected doubling of global passengers and flights by 2030 must be managed responsibly and sustainably." 
The CAEP is taking steps to ensure that the proposed standard covers the full range of sizes and types of aircraft used in international aviation today
. Its
solution therefore comprehensively encompasses all technological feasibility, emissions reduction potential, and cost considerations.
Ashwin is an aerospace engineer by profession and probably the only person that picked commercial aviation over being a rocket scientist. His expertise include Airline Strategy, Flight Operations, and Air Traffic Management.

Ashwin currently works in the aviation industry in the Flight Operations domain. He has not only gained a lot of experience from various airlines globally, but has also saved them a few dollars through trajectory optimization, tweaking their network, fleet and schedule strategies, implementation of best practices, etc.

He speaks English, Russian, French and 3 Indian languages. In his free time, he is a Canadian national level soccer coach and a delirious poker player. His dream is to one day own and operate his own airline.
Latest posts by Ashwin Jadhav (see all)