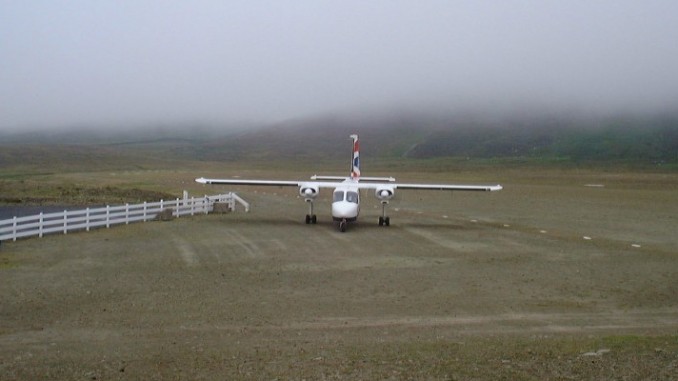 Recently Qatar Airways and Emirates Airlines have recently duked out for the title of longest flight in the world. Currently held by Emirates for their route between Dubai and Auckland, but will soon be overtaken by Qatar on their own route to Auckland from their hub in Doha. On the other end of the spectrum, the shortest flight in the world has been on the same route since 1967. For some a flight between Ft. Lauderdale and Orlando, at 55 minutes flight time, may seem to some to be in contention for shortest flight, however, it is far from the shortest.
In the north of Scotland lie the Orkney Islands. The area is made up of 70 islands with the largest being 202 square miles. Lying within this expansive archipelago lay two islands, Westray and Papa Westray. Separated by just an approximately one mile cut of water, there is no bridge to the island and a ferry is available. However, these two islands, separated by just a mile of ocean, are connected by air.
Since 1967, Westray and Papa Westray have had air service. The service is a public subsidized obligation awarded by the Orkney Islands Council. This is similar to EAS routes in the United States awarded by the United States Government. Since the route's inception, it has been operated by the Scottish airline Loganair. The flight covers 1.7 nautical miles and is scheduled to take two minutes, however, the flight time is closer to one minute and the record for shortest flight is 53 seconds. The flights distance is shorter than most runways at major international airports.
Currently, Loganair operates Britten-Norman Islanders on the flights. The flights are operated daily, with flights on Saturday only going one way and the return flights are operated on Sundays. The flights are used by students traveling to Papa Westray to study heritage sites. Also, flights are used by the 90 residents of Papa Westray for travel to the mainland and for medical needs.
Some have questioned the viability of such a short flight, however, the flight continues to remain popular with both locals and tourists. For any AvGeek, the flight should be on their bucket list as it provides a unique experience and a chance to visit a beautiful part of Scotland. For someone in the United States, who loves airplanes, the two-minute flight on the Islander should be well worth the six-hour flight from the East Coast.

Daniel has always had aviation in his life; from flying to the United States when he was 2, to flying to Tampa and Las Vegas for family vacations. Aviation has always had a strong influence in his life. Daniel grew up in Indianapolis, Indiana and moved to his current South Florida home in 2010. He favors Ft. Lauderdale-Hollywood International Airport but also fly's out of Miami International Airport when traveling back to his native England. He is currently attending Nova Southeastern University in Davie, Florida and is on track to graduate in 2018 with a degree in Human Factors in Aviation and his pilot's license. When he graduates he hopes to become a commercial pilot.

Latest posts by Daniel Morley (see all)