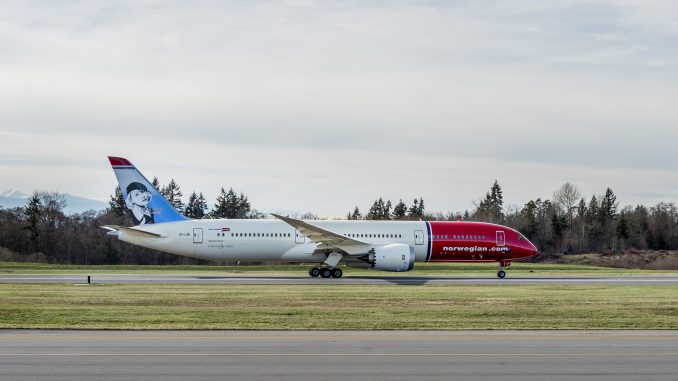 Award-winning and disruptive, Norwegian (operating as Norwegian Air Shuttle, Norwegian Long Haul, and Norwegian Air International) has been raising eyebrows in recent years with regulation hurdles and at times controversial business practices. Through it all, however, the past two years have seen numerous awards and increased profitability for the airline. After a few trips on Norwegian Air Shuttle, it's not hard to see myself why. Here are five reasons, from a passenger's perspective, you should consider flying Norwegian on your next trip to Europe.
1. Oslo
As Oslo's largest airport, Oslo Gardermoen (OSL) also serves as Norwegian's headquarters and main point of transfer for most passengers. Designed with a unique Nordic style, the airport is pleasant, spacious, and usually quiet, although finding seating can prove to be a bit difficult during peak times. For longer layovers, a high-speed train takes passengers on a short 30-minute journey straight into the heart of Oslo featuring numerous restaurants, hotels, and sights to see. The airport provides free WiFi and numerous charging points throughout the terminal. Busses and well-placed signage make transferring through this airport relatively easy, especially compared to larger hubs such as London Heathrow or Frankfurt.
2. Free WiFi (and entertainment)
While flying on Norwegian's 737-800s, passengers can enjoy free WiFi after 10,000 feet. The WiFi, provided by GEE's Ku-band service, isn't fast enough to accommodate video streaming or even large webpages at times, but is certainly adequate to text, check email, and browse the news. Overseas flights on the 787-8 don't have WiFi yet, as the newer 787-9s will be the first to be retrofitted with connectivity, but they do feature Panasonic's Android-based AVOD with a wide selection of free entertainment, a USB and traditional outlet, and a snack bar option. Even without WiFi, I found plenty to do while crossing the Atlantic.
3. New Airplanes
Norwegian has an all-Boeing fleet of 737-800s, 787-8s, and 787-9s. Admittedly, some of the seats even on the 787s are starting to show signs of wear, but it doesn't reduce the pleasure of flying the new airplanes. After a few transatlantic crossings, whether it be the science or the psychology, I can definitively say the 787 leaves me feeling much better after a flight. The mood lighting is excellent, and Norwegian has programed a special rainbow mood light show for landing. Even on the 737s, which feature the Boeing Sky Interior, feel more spacious than others.
4. Extensive Network
For almost any trip to Europe, Norwegian offers a way to get there. As a lower-cost carrier, that sometimes means you'll be landing outside your destination city, but it's hard to discount Norwegian's network offering through its hub in Oslo. Norwegian even offers service to some destinations like Warsaw that were previously harder to access from the US on a smaller budget. Norwegian keeps expanding too, with new flights to Paris-Orly just launched and more on the way.
5. Low Cost
At its core, Norwegian today is a disruptive business in the style of Wizz Air and WOW air. Norwegian offers a competitive product at an even more competitive price, and manages to include a number of amenities and even a frequent flyer program. While some of Norwegian's other business practices may discourage travelers from taking them, from a purely passenger experience perspective, Norwegian has been a pleasure to fly.
Christopher joined AirlineGeeks.com in 2014 before spending a year with the marketing department at the Newport News/Williamsburg International Airport, and he is excited to be writing again. He is currently a student at Fordham University pursuing a degree in Marketing and hopes to join a major airline after graduation and help improve the passenger experience.

Christopher has a longstanding passion for aviation, fueled by constant travel as part of a military family. In his free time, you can find Christopher plane spotting, collecting airline memorabilia, or stargazing, and he maintains an extensive model aircraft collection. He also enjoys music and plays the saxophone and sings in the University's choir when not preoccupied with aviation.
Latest posts by Christopher Dollesin (see all)