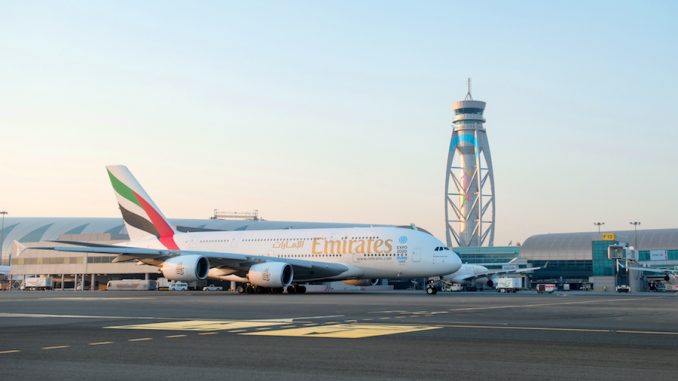 This week Emirates CEO, Tim Clarke, spoke highly of the a potential non-stop route between Perth and London. Clarke said the route would be a "smart thing to do" leading to, perhaps, a few raised eyebrows across the airline industry.
Visiting Australia this week Clarke met with his Qantas counterpart, Alan Joyce, aiming to find opportunities to expand their alliance which was launched in 2012.
Emirates has 77 flights per week to Australia from its Dubai hub and a non-stop route between London and Perth that would divert would-be Emirates passengers away from a Middle East layover.
By the end of the year the Australian flag carrier will reveal its first Dreamliner routes, with the first of eight Boeing 787-9s due to arrive next year – allowing the phasing out of the 11 Boeing 747s that Qantas continues to operate.
With rumors starting this time last year, one of the routes expected to be announced is a 19 hour Perth – London flight, making it the longest flight in the world, overtaking Emirates' Auckland – Dubai service. Should this flight take place, it is expected to depart no earlier than 2018.
In 1989, Qantas put a Boeing 747 through a non-stop flight between London and Sydney, clocking 20 hours 9 minutes and 5 seconds.
James was surrounded by aviation from an early age. At the age of 13 he enrolled in the RAF Air Cadets, a youth organization for aspiring young adults who wished to enter the armed forces or aerospace industry. At the same time, he started flying lessons in a C152 leading to his PPL. He left the Air Cadets to undergo his Commercial Pilot Training with a training school on a full time basis. He now flies the Airbus A319/320 series across Europe for one of the largest airlines in the area.
Latest posts by James Dinsdale (see all)