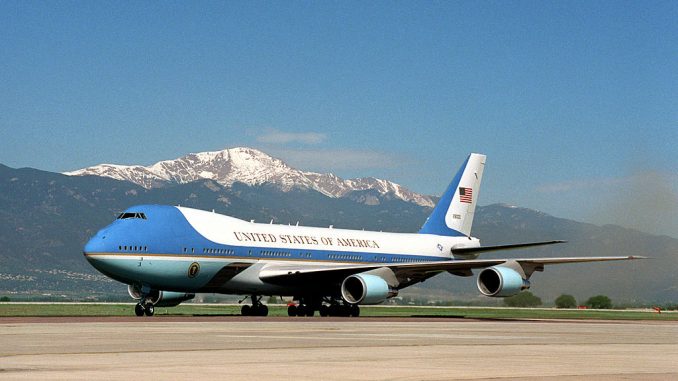 Since the creation of the first airport in 1909 by Wilbur Wright, cities in the United States have come together to create one of the most expansive airport systems in the world. Over the next few months, our writers have taken an in-depth look to see what airports each state has to offer, what its history entails, and what changes we can expect in the future that will continue to shape the airline industry.
Maryland was the seventh state to join the United States of America and became sworn into the union on April 28, 1788. While the state may be small, it is home to one of the world's most well-known aircraft, Air Force One. Other than that, the state is home to several commercial airports and a few general aviation and reliever airports that are worth noting.
Primary Commercial Airports
Baltimore-Washington International Airport – Anne Arundel County, Maryland
Baltimore/Washington International Airport (BWI) is a fortress hub for Southwest Airlines. The airline has a 71% market share at the airport, and is the airline of choice for 16.2 million out of the total 23.8 million passengers the airport carried each year. The airport carries over 250,000,000 pounds of cargo per year and has on average of over 200,000 aircraft operations per year. BWI has three asphalt runways (labeled 10/28 at 10,502 feet, 15L/33R at 5,000 feet & 15R/33L at 9,500 feet) and has a very long commercial history in the aviation industry. Commercial operations launched on June 24, 1950 when the airport was renamed Friendship International Airport. At that time, only one commercial flight per day left the airport. By 1957, the airport expanded its portfolio to 52-weekday departures from carriers such as Eastern Airlines, Capital Airlines, American Airlines, National Airlines, Trans World Airlines, United, Delta & Alleghany.
Nowadays, the airport has increased ties with transatlantic partners and domestic partners. In terms of short-haul carriers, the airport hosts airlines such as Air Canada Express, Alaska Airlines, Allegiant Air, American Airlines & Eagle, Apple Vacations, Delta Airlines & Connection, Southern Airways Express, Southwest Airlines, Spirit Airlines, Sunwing Airlines, United Airlines & Express, Vacation Express, & ViaAir. In the long-haul perspective, there aren't many carriers just yet that operate to Baltimore. The portfolio list consists of British Airways, Condor, Norwegian Air Shuttle & WOW Air. In terms of cargo operators, services are provided by AirNet Express, DHL Aviation (Operated by ABX Air), FedEx Express & Feeder as well as UPS Airlines.
Hagerstown Regional Airport – Washington County, Maryland
Hagerstown is significantly smaller than BWI, but still falls under the commercial airport category. In the year 2015, the airport recorded over 50,000 passengers carried with Allegiant and Southern Airways Express. The airport has two asphalt surfaced runways (labeled 9/27 at 7,000 feet and 2/20 at 3,165 feet). In 2011, the airport recorded a record number of aircraft based at the airfield with 129 based aircraft and over 40,000 aircraft operations.
In terms of carriers, Allegiant Air and Southern Airways Express have services to Orlando Sanford, St Petersburg-Clearwater, Baltimore, Pittsburgh, and Washington Dulles. Allegiant currently owns 90% of the total market share at the airport carrying 46,840 passengers between May 2015 – April 2016.
Salisbury-Ocean City-Wicomico Regional Airport – Wicomico County, Maryland
Wicomico Regional Airport opened in November 1943 for military purposes during the World War II. It was used primarily as a naval base until after the war, when Wicomico County bought the land back and began commercial operations. After a new version of the airport was built to adapt to commercial services, the first carriers started operations. A fine example of this was from Chesapeake Airways who provided cargo and passenger services to Baltimore. In 1968, Henson Airways launched service to many airports along the East Coast. Henson Airways became the primary carrier out of the airport until US Airways Express acquired the airline in 1992. This became the airline that was known as Piedmont, and grew quickly as a regional airline from Wicomico Regional.
Piedmont Airlines (Under American Eagle) still operates to and from Salisbury on flights to Charlotte and Philadelphia using their Bombardier Dash 8-100/300 aircraft. Bayland Aviation also provides local charters to several destinations around the country. FedEx Feeder operates cargo services to Baltimore under the Mountain Air Cargo name. In 2011, the airport recorded over 70,000 enplanements, courtesy of their two asphalt runways (labeled 14/32 at 6,400 feet and 5/23 at 5,000 feet). Allegiant Air used to operate to Salisbury on flights to Orlando Sanford in 2012, but later suspended the route in 2013 due to lack of demand.
Reliever Airports
Martin State Airport – Baltimore County, Maryland
Martin State Airport is one of the reliever airports for Baltimore. With one asphalt runway (labeled 15/33 at 6,996 feet), the airport began its history in the 1920s providing military occupation for the Maryland Air National Guard's 175th Wing, with A-10C aircraft based there. 91% of all air traffic  at the airport counts as general aviation, with 6% being Military and 3% being air taxi. In 2010, there were 218 aircraft based at the airport.
Although the airport isn't using its full capacity, it does serve many news helicopters from channels such as WJZ's Channel 13 and WBAL's Channel 11. Medevac service carrier Express Care 1 & Helicopter Transport Services as well as aviation units for Maryland State Police, Baltimore County Police and Baltimore City Police are also based at Martin State Airport.
Frederick Municipal Airport – Frederick County, Maryland
The publicly owned Frederick Municipal Airport is also a reliever airport. It is an airport that has seen growth in the general aviation industry with further growth forecasted in the next ten years. For example, 2004 saw the airport have 129,000 operations and is forecasted to increase by 2025. The airport has two paved asphalt runways (labeled 5/23 at 5,220 feet and 12/30 at 3,600 feet) and has no commercial traffic.
Frederick Municipal is home to the Aircraft Owners and Pilot Association (AOPA) headquarters as well as a fuel box owned by 100LL and Jet-A. These facilities offer aircraft maintenance, aircraft sales, oxygen, pilot supplies and much more. There is also a flight school and a helicopter flight school based at the field also.
Other Significant Airport
Andrews Air Force Base – Prince George's County, Maryland
Home to Air Force One, Andrews Air Force Base is the airfield portion to that of Joint Base Andrews which is the property of the United States Air Force. It is the base for the two VC-25A aircraft with the call sign of Air Force One, when the President is onboard. The host unit at the airbase is the 11th Wing, which is assigned to the Air Force District of Washington. They are responsible for maintaining emergency reaction response services which are essential to national security and also conduct training within the airbase. The airfield was developed in 1942 during the second World War where the 1st Air Force of Maryland was based. By November 1942, the 901st Quartermaster Company became the base operating unit for the field. The airfield then became operational by 1943 where the 367th Fighter Squadron were based hosting Republic P-47 Thunderbolts.
Other than the 11th Wing, many other wings are based at the airfield. The 89th Airlift Wing is the wing responsible for the maintenance, airlifting, logistics and communications support for the President and Vice President and other senior leaders within the American government. Air Force One is assigned to the 89th Airlift Wing. There is also the 79th Medical Wing which is the only medical wing at the air base. It is used for planning joint medical solutions and operations in other countries around the world.
All in all, Maryland does not have many significant airports in its state due to the lack of size within the state. However, it is proud to be the home of Air Force One.
James is a passionate AvGeek who has been actively spotting for years. James has been an Aviation Enthusiast for 7 years and has a fond likening to Concorde! James hopes to grow in the aviation industry with journalism being his primary focus.
Latest posts by James Field (see all)