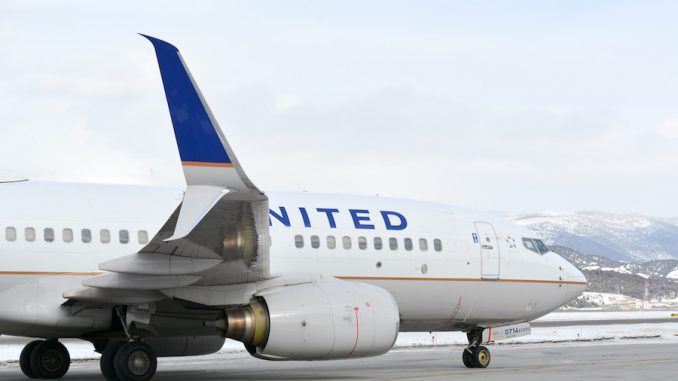 On Tuesday, United announced plans for long-term earnings growth through innovative changes across the airline. These are headlined by a new fare type along with network and order book changes. In addition to introducing a basic economy fare, the airline also announced changes to its upcoming aircraft orders. 
Basic Economy fares will give customers an option to pay the lowest fares to select destinations while maintaining most of the standard economy experience. Customers paying the basic economy fare will still receive food, beverage, entertainment, and Wi-Fi, but they will lose the ability to pick their own seats. Seats will be assigned on departure day along with boarding group five. The biggest change comes in-terms of carry-ons. Customers opting for basic economy will only be permitted one personal carry-on and it must fit under the seat back in-front of them. This will allow for a smoother boarding process as fewer customers will have overhead bags. 
The new fare is expected to be available in select markets starting in 2017.
Julia Haywood, Executive Vice President and Chief Commercial Officer for the airline, said, "By offering low fares while also offering the experience of traveling on our outstanding network, with a variety of onboard amenities and great customer service, we are giving our customers an additional travel option from what United offers today."
United will continue to offer economy, Economy Plus, and other premium classes. The airline is also still on track to introduce its new international premium class, Polaris, on December 1.
Along with the new fare announcement, United announced some slight modifications to their narrow body aircraft currently on order. Four of the 65 737-700 aircraft on order will be converted to 737-800 aircraft due to be delivered in 2017. The remaining 61 aircraft will be converted to 737 MAXs, with delivery dates to be determined. In addition, the company announced the purchase of 24 Embraer 175 aircraft.
Jace has been flying the open skies since 1998 when he took his first flight. Since then, he has taken over 300 flight to 7 different countries worldwide. He has shown major interest in attending Embry-Riddle Aeronautical University and majoring in air traffic control. Being on the west coast, he has also fallen in love with Boeing Company. He loves traveling out of his way to go on certain airplanes and airlines.
Latest posts by Jace Moseley (see all)