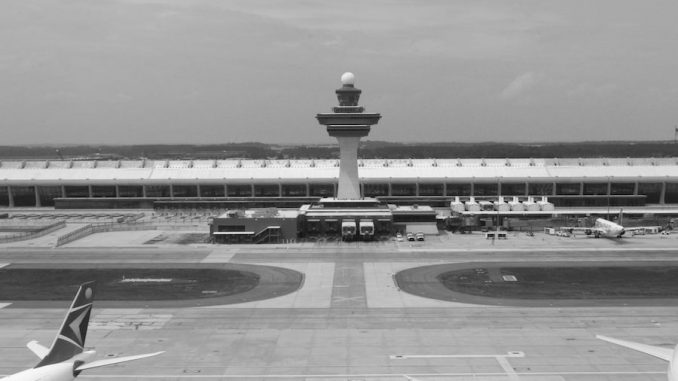 With the signing of the Residence Act in 1790, Washington D.C. was slated to be the new capital of the United States of America. While the federal jurisdiction has had its battles, both won and lost, it has become the center of all government affairs for the nation. Over time, three major airports have been built that provide access to the nation's capital for the nearly 20 million visitors that arrive each year; Baltimore-Washington International Airport (BWI), Washington Dulles International Airport (IAD), and Ronald Reagan Washington National Airport (DCA). During this short series, we will be diving into the history of each airport, its benefits and shortcomings, and how the airport is expected to perform in the years to come.
History
With the construction of Washington National Airport in 1941, the Civil Aeronautics Administration (CAA) realized it would need a second airport to serve the rapidly growing Washington area. After passing legislation in 1950 to receive funding from the federal government, a site was selected in 1958 by President Eisenhower to begin construction on Dulles International Airport. After several years of planning and construction, the airport was opened by President John F. Kennedy in 1962. Travelers were marveled by the airport's unique terminal design which was created by Eero Saarinen.
Initially, the airport struggled to attract a significant amount of flights, as competitor Washington National was much closer to the city and proved to be friendlier for business travelers. In the 1960s, the suburbs surrounding Dulles continued to grow which did cause some uptick in traffic but still continued to lag behind its nearby competitor. However, what did finally enable Washington Dulles to grow was a perimeter rule for flights to Washington National. The new ruling left a wide range of flights that could only be served at Dulles.
About 30 years ago, United began setting up shop at Washington Dulles as a way to build a strong east coast presence, as well as compete with nearby Continental Airlines in Newark, New Jersey. The airport was able to experience significant growth from this, fueled by not only the United hub status but also growing international traffic to the nation's capital.
To this day, United controls over 60% of all traffic to and from the airport, making it an essential connection point for many travelers. However, the airport has seen a decrease in enplanements over the last several years, as nearby Washington National Airport has found fortune in slight changes to their perimeter rule.
The Good and the Bad at Washington Dulles
As the premier international airport serving the Washington D.C. area, Dulles finds itself as both the starting and ending point for millions of global passengers each year. Current service to the airport includes integral business routes such as London and Paris, but also growing international cities such as Istanbul, Reykjavik, and Beijing. With an extensive international network, Washington Dulles can directly serve passengers that its nearby competitors Washington National and Baltimore cannot.
However, the airport does see some struggle due to its distance from Washington D.C. and lack of easy transportation to the airport. While construction is currently underway for the Silver Line to reach the airport onboard the Washington Metro, this will not be complete until 2020. In the meantime, the airport can be reached via public bus or car. Another common complaint about the airport is the lack of easy transportation for international arrivals, as the building that processes the passengers requires the aircraft to park before having everyone board a mobile lounge.
The Future for Dulles
While the airport continues to see growth in international traffic, a major driver of Dulles' eventual success or demise will be determined by politics in Washington. Increasingly, politicians have pushed for the complete removal of nearby Washington Reagan's perimeter rule, which would drive many domestic passengers away from the airport due to its distance from the city.
Outside of politics, Washington Dulles will continue to benefit from growing population in the suburbs in Virginia, as well as United reaffirming its commitment to stay at the airport until at least 2025. Its hopeful addition of the Silver Line will allow for a better passenger experience as well. While the airport does see its fair share of competition from its two peers, Dulles will continue to battle to remain the key international and domestic airport that it is today.

Joe is a recent graduate of Miami University (OH), and has been following the aviation world ever since his first business class flight to Asia in 2013. While he has joined the real working world since graduating, he continues to follow his passion of airlines and aviation through earning miles and redeeming them for trips around the world. His dream is to one day be involved in managing or consulting for a global airline.

Latest posts by Joe Pesek (see all)