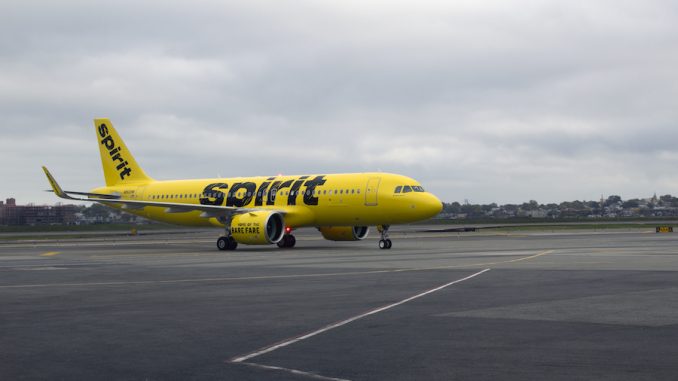 On Friday, South Florida-based Spirit Airlines announced that they would be pulling service to Cuba, joining fellow ultra-low cost carrier Frontier Airlines and regional carrier Silver Airways in leaving the island nation. 
Spirit's sole Cuban route between Ft. Lauderdale and Havana will end on May 31.
Spirit's flight to Havana started on December 1, but like other airlines are experiencing, the demand for Cuba isn't living up to the initial expectations. Spirit CEO Bob Ferano cited over capacity on the routes, causing high costs that didn't match Spirit's fare model. Both Silver Airways and Frontier Airlines cited over capacity for cutting service as well.
Both American Airlines and JetBlue Airways have recently announced capacity cuts to Cuba. American is operating certain flights with their regional affiliates picking up flights to secondary cities in Cuba. 
Jetblue will be sending their Embraer E190 aircraft to secondary cities in Cuba while reducing Havana from the Airbus A321 to the Airbus A320.
One of the biggest issues with U.S. airlines flying to Cuba is that there are still many restrictions for people wanting to travel to the island. General tourism is still not allowed and people must be traveling for one of twelve different reasons to obtain a visa.
Although the demand hasn't met expectations, it is likely that Spirit's slots to Havana will be obtained by another airline. It is currently unknown how the slots given up by Spirit, Silver, and Frontier will be dispersed but it is likely airlines will have to submit proposals to the DOT, similar to the initial bid for Cuba slots.

Daniel has always had aviation in his life; from flying to the United States when he was 2, to flying to Tampa and Las Vegas for family vacations. Aviation has always had a strong influence in his life. Daniel grew up in Indianapolis, Indiana and moved to his current South Florida home in 2010. He favors Ft. Lauderdale-Hollywood International Airport but also fly's out of Miami International Airport when traveling back to his native England. He is currently attending Nova Southeastern University in Davie, Florida and is on track to graduate in 2018 with a degree in Human Factors in Aviation and his pilot's license. When he graduates he hopes to become a commercial pilot.

Latest posts by Daniel Morley (see all)