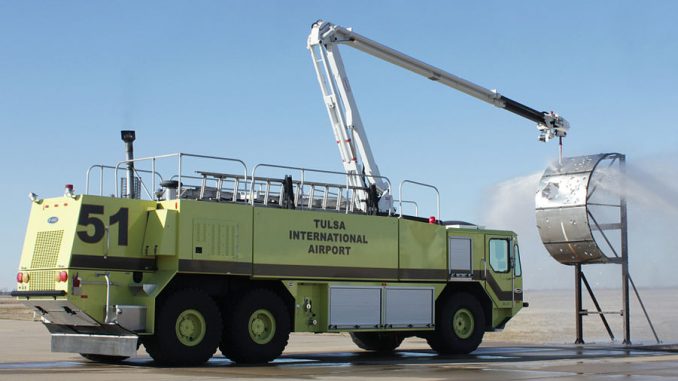 Since the creation of the first airport in 1909 by Wilbur Wright, cities in the United States have come together to create one of the most expansive airport systems in the world. Over the next few months, our writers have taken an in-depth look to see what airports each state has to offer, what its history entails, and what changes we can expect in the future that will continue to shape the airline industry.
Oklahoma, the 28th-most populous state in the country with 3.9 million people, is located in the South Central United States. it has over 150 public-use airports, but only a handful that actively serve commercial passengers.
MAJOR AIRPORTS
Will Rogers World Airport – Oklahoma City, OK (OKC)
Located only a few miles Southwest of Oklahoma City, the civil-military airport was first used during World War II as a training facility for the United States Army Air Forces. The airport was named after Will Rogers, a comedian and legendary cowboy, who died in an airplane crash in Alaska in 1935. It is the only airport to use the designation "World" – although no international services currently operate out of the airport.
The airport has on average 150 commercial flights each day to 22 nonstop destinations. In 2014, the airport handled 3.83 million passengers. Major carriers such as Delta Connection, Southwest, United Express, American Eagle and Alaska serve the airport to destinations nationwide. Southwest Airlines carries the most passengers with a market share of approximately 35% serving Baltimore, Chicago-Midway, Dallas-Love, Denver, Houston-Hobby, Las Vegas, Sky Harbor and St. Louis. American Airlines carried the most passengers, 282,000, to Dallas-Fort Worth in Texas in 2015.
OKC also has a cargo area, with FedEx Express connecting Memphis and Tulsa to the airport. Martinaire flying to Fort Worth & Woodward. UPS Airlines flying to Little Rock, Louisville, Tulsa and Wichita. The airport is also occupied by the Oklahoma Air National Guard.
Tulsa International Airport – Tulsa, OK (TUL)
Located just Northeast of Tulsa, it was originally known as Tulsa Municipal Airport when the city acquired it in 1929, before changing to its current name in 1963. The civil-military airport is home to the 138th Fighter Wing of the Air National Guard operating F-16 Fighting Falcon aircraft. During World War II, Douglas Aircraft manufactured several types of aircraft at the airport. Afterwards, the facility was used by Douglas and Rockwell International for manufacturing, modification, repair, and research.
The airport has two concourses. At Concourse A, American Airlines serves Chicago-O'Hare, Dallas/Fort Worth, Miami. American Eagle flies to Charlotte, Chicago-O'Hare, Dallas/Fort Worth. Delta offers flights to Atlanta, with the subsidiary Delta Connection connects to Atlanta, Detroit, Minneapolis and Salt Lake City.
At Concourse B, Allegiant Air has year-round flights to Las Vegas, Los Angeles and Orlando-Sanford. With seasonal services to Baltimore, New Orleans and St. Petersburg/Clearwater. Southwest Airlines serves Dallas-Love, Denver, Houston-Hobby, Las Vegas, Phoenix-Sky Harbor and St Louis.  United flies to Denver, with its subsidiary United Express connecting to Chicago-O'Hare, Denver and Houston-Intercontinental.
From June 2015 – May 2016 American Airlines flew 296,000 passengers to Dallas/Fort Worth in Texas – making it the busiest route from Tulsa Airport. The airport is home for all maintenance and engineering activities at American Airlines, inspecting and looking after 600 aircraft including the Airbus A320, MD-80, Boeing 757, and Boeing 737 and some Boeing 767 aircraft..Employing 5,000 people, it is one of the largest private employers in Oklahoma.
OTHER AIRPORTS
Lawton-Fort Sill Regional Airport – Lawton (LAW)
An airport primarily used for military activities (73%), Lawton is known for military aviation from nearby Fort Sill and Sheppard Air Force Base.  American Eagle runs a scheduled service to Dallas/Fort Worth in Texas with its ERJ-135/145. On average, it has around 93 movements a day, along with 73% of this being military, 18% are general aviation, 8% air taxi, and 1% airline.

James is a keen aviation enthusiast from the United Kingdom. He has been flying since the age of 13 and today, aged 21, flies the Airbus A319/320 series for one of Europe's largest airlines.

Latest posts by James Dinsdale (see all)