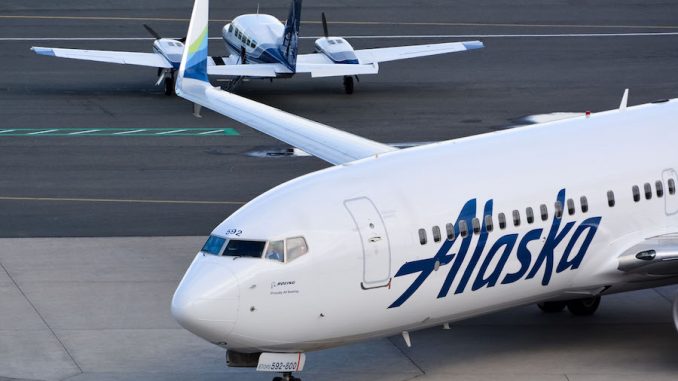 After the completion of the Alaska Airlines and Virgin America merger, many travelers worried about their frequent flyer miles or if their city would still be served. However, the aviation enthusiasts wondered, what will Alaska do with all those Airbus aircraft that Virgin America currently operates?
Bringing together an exclusively all-Boeing fleet with an exclusively all-Airbus one was going to trigger some decisions to be made in the future. That time has now come, and Alaska Airlines CEO Brad Tilden has showed signs of transitioning back to an all-Boeing fleet.
However, the final decision could take a few more years as the airline weighs the costs of maintaining the Airbus fleet, pilot training and various overhead costs.
Current and Future Fleet
The Virgin America fleet is comprised primarily of Airbus A319s and A320s, and is also rounded out with two brand new A321neos. The new aircraft were especially exciting, as the airline served as the launch customer. A large percentage of these aircraft are leased through 2021 and 2024, making it unlikely that Alaska would pay extra to terminate the agreements early.
Meanwhile, Alaska Airlines operates its headquarters and largest hub in Boeing's backyard, Seattle. Over the years, this devotion and proximity has made the partnership between Boeing and Alaska much stronger, and has encouraged Alaska to continue maintaining its all Boeing fleet.
The Boeing 737 MAX 9 and MAX 10, two Boeing new aircraft being offered to airlines, are direct competitors to the Airbus 'NEO series, and offer an attractive option for Alaska in the potential transition back to all-Boeing. With a possible large order to replace the roughly 65 aircraft, Alaska could reach a deal with Boeing for a discounted cost to also upgrade the current 737s to new MAX versions, which would also significantly reduce operating costs.
Potential Efficiencies of an All-Boeing Fleet
There are proven efficiencies of operating a single type fleet, and Southwest Airlines demonstrates this every day. With over 700 Boeing 737s in the airline's fleet, Southwest has mastered the maintenance and daily operations of the aircraft which helped them become a leader in the low-cost market.
Southwest went through a similar decision process to that of Alaska in 2013 when they acquired AirTran and their aging Boeing 717s. Southwest was dedicated to the 737 and a single airframe fleet, leading to the decision to immediately lease the 717s to Delta Air Lines. By continuing the single aircraft type, Southwest was also able to simplify crew scheduling and training, which becomes complex with a variety of aircraft to fly.
Ryanair is another example of a global airline that has mastered the use of a single type fleet, also operating with only Boeing 737 aircraft. Operating 300 aircraft anywhere in a given day, Ryanair has found similar efficiencies to that of Southwest.
Final Thoughts
In an industry with ever changing schedules and unplanned issues, operating interchangeable planes that all your crew, mechanics and pilots are trained on makes for a extremely agile operation.
While the Airbus fans push for the A319s and A320s to stick around, Alaska Airlines will continue to review the costs and strategy they want for their airline in the years to come and possibly go back to their roots with an exclusive all-Boeing mainline fleet.

Shane started as an airline geek on the first day that his mother brought him to work with her as a kid at Dulles Airport. Visiting the ground control tower, driving out on the ramp, and even sitting in the engines, he knew this was something awesome. After learning all the aircraft types and collecting countless model planes, he was addicted. After college, Shane worked at the FAA command center and gained in-depth knowledge of the industry he already loved. For over 5 years, he has worked mainly in Information Technology with the Department of Defense and various military organizations, however continues to grow his passion for aviation and the world of flying. Still today he can't go to the airport without staring out towards the runway or look up to the sounds of something overhead.

Latest posts by Shane Piper (see all)