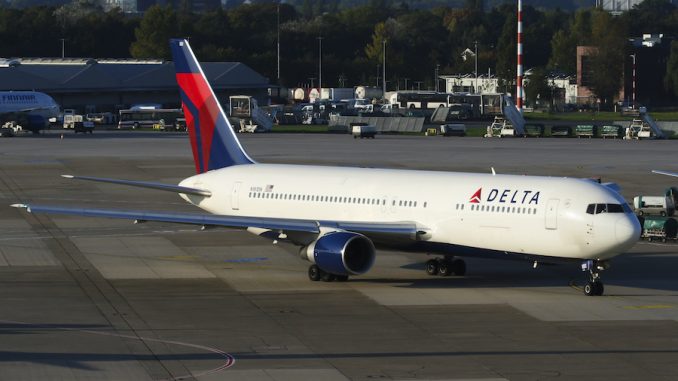 Update: According to Delta's CEO, Ed Bastian, the airline does not plan to invest in Air India. 
As the Indian government begins preparing to accept its first bids for its struggling national carrier, Air India, a syndicate of airlines is looking to make an investment. According to the Press Trust of India, Air France–KLM, Delta and Jet Airways, which have all been joining forces over the last year, are among a group of airlines likely to participate in the auction.
Air India, which is currently saddled with over $8.5 billion in debt and without a government willing to keep bailing it out, has become a target for investors hoping they can end the lackluster operational performance amidst growing competition from low-cost carriers in the region.
The sale of the airline is being led by Indian Prime Minister, Narendra Modi, and is expected to begin accepting initial bids over the next few weeks according to India's Civil Aviation Secretary, Rajiv Choubey.
Similar to most of Asia, airline traffic has continually risen in the country as new carriers have appeared over the last several years. Many of India's domestic airlines have found their niche specifically in the low-cost market, including airlines like SpiceJet, IndiGo, Vistara and more. IndiGo, one of the other airlines that plans to bid on Air India and controls nearly 40 percent of the domestic market share, has grown to become the seventh largest airline in Asia by passenger count.
As Air India has inched closer to privatization, Delta has made moves to solidify its position in various growth channels around the globe. Recent changes over the last year have included a minority stake in Aeromexico, China Eastern, and Gol, all in addition to its 10% stake in Air France–KLM.
Air India, which was founded as Tata Air Services in 1932, hopes that whoever its final bidder is will restore the national pride in the flag carrier.

Joe joined AirlineGeeks in 2014, and in his current role as Editor-in-Chief manages a growing team of writers both in North America and Europe. He enjoys spending the bulk of his time researching, learning and analyzing the latest trends in the airline industry, all while mentoring new members of the AirlineGeeks team who seek to do the same. Areas of research include revenue management, codeshare and alliance partnerships and airline financial results.

Latest posts by Joe Pesek (see all)