Just yesterday at 4:45pm ET, Virgin Atlantic ferried G-VFAB "Lady Penelope" flew from Las Vegas to Goodyear for its final flight. The Boeing 747-4Q8 first became airborne on April 14th, 1994 and would go onto serve Sir Richard Branson's Virgin Atlantic for 21 years.
The aircraft operated its last revenue flight as VS46 on September 22nd between New York John F. Kennedy and Heathrow, and only a day later she was positioned to Gatwick and remained at the South-London airport for two days. On the 26th, the aircraft was ferried as VS809P to Las Vegas to clear customs before her final flight as VS810 to Goodyear for storage and eventual scrapping. The aircraft was equipped with 4x CF6-80 engines and flew with 44 Upper Class seats, 62 Premium Economy seats and 261 Economy seats.
Being the first of the 747-400 series to join Virgin Atlantic, the airline went on to own a total of 12 "Queen of the Skies" aircraft, being based out of London's Gatwick, Heathrow and Manchester airports. With an average age of 16 years across it's 747 fleet, Lady Penelope was one of the oldest. Previously, the airline spent $76 million on retrofitting the interior of all 747 aircraft, but with its lack of efficiency these aircraft have begun being phased out slowly.
The airline has seen it's fleet evolve over the last few years; in addition to the retirement of some aircraft in the 747 fleet, the airline's Airbus A340-300 aircraft were removed from service, completing its last flight on April 9th, 2015. To compensate for these removed aircraft, the airline has taken possession of ten Airbus A330-300s and currently owns seven out of ten ordered Boeing 787-9 airplanes. Virgin had originally ordered the Airbus A380 as well, but has pushed its entry into service date back until at least to 2018.
The airline also owned a handful of Airbus A320 aircraft. Back in 2013, the airline attempted to compete with rival British Airways in the domestic market under the name Little Red, and wet-leased four Airbus A320s from Aer Lingus for three years to launch its 12 daily domestic services from London Heathrow to Manchester, Edinburgh and Aberdeen. Towards the end of 2014 the subsidiary company suffered heavy losses, and had an average seat occupancy rate of only 36%, Little Red ceased operations on September 26th, 2015.
Lady Penelope becomes only the second 747-400 to be retired from the airline's fleet thus far, with G-VTOP being the first to leave back in 2013. While the Boeing 747-400 seems to be a dying breed at many airlines, it will be forever remembered as the "Queen of the Skies" during its many years of service.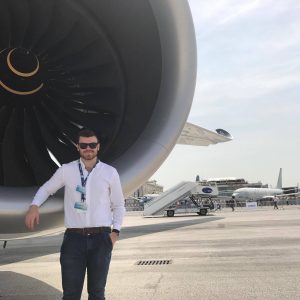 James is a keen aviation enthusiast from the United Kingdom. He has been flying since the age of 13 and today, aged 23, flies the Airbus A319/320 series for one of Europe's largest airlines.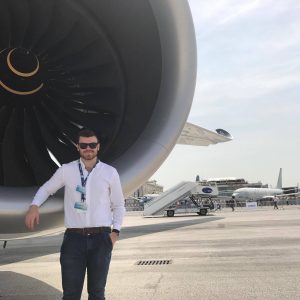 Latest posts by James Dinsdale (see all)