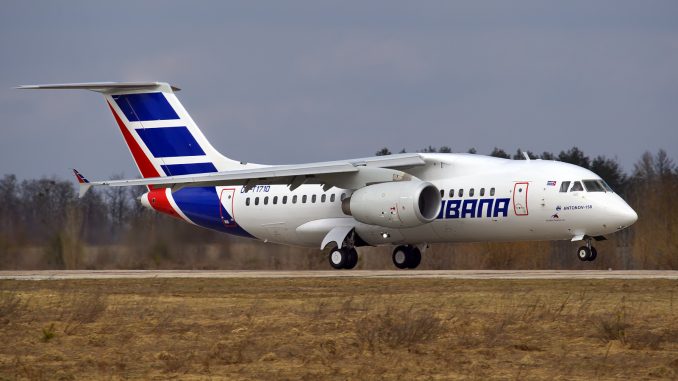 Cubana de Aviacion, Cuba's flag carrier, received an order from the Cuban National Aviation Authority to ground its An-158 fleet due to recurring technical issues that impact flight safety. The airline operates up to six of the Ukranian aircraft, but the repetition of maintenance issues and unavailability of spare parts forced Cubana to ground most of its fleet months ago. Just one An-158 was still operating as of April 2018.
The official reason cited in the resolution issued by the authority states "multiple and repeating failures have been found in complex systems, built by mechanical, hydraulic and electrical components, as well as computer performance algorithms," as well as "evidence of design and manufacturing flaws, serious issues in flight control system, cracks in the structure and engine temperature increase above normal parameters."
For the time being, Antonov 158's Certificate of Airworthiness has been revoked, meaning the company will have to find a replacement for the regional jet. But the economic and financial situation of the carrier, along with the political sanctions that prevent Cubana from accessing Western technology, renders the possibility weak.
Mexican low-cost airline Interjet suffered a similar problem with its fleet of Russian Sukhoi Superjet 100s, which have been largely grounded by the airline due to maintenance issues. As is the problem with aircraft builders in the Eastern Hemisphere, they have few to no maintenance facilities in the Americas, making customers in the region largely susceptible to disruptions because of recurring maintenance issues.
In 2017, Cubana added two ATR 72-500, provided by South African lessor Solenta Aviation, but the turboprop aircraft could not make up for the poor performance of the An-158 fleet. The aircraft severely impacted the carrier's performance, with a staggering 50% punctuality rate. In many cases, passengers waited up to 12 hours for a flight and ended up taking a bus for the price of the airfare.
For the time being, Cuban authorities state the Ukranian builder Antonov "is working on the execution of improvements, repairs, adjustments and changes on the manufacturing process."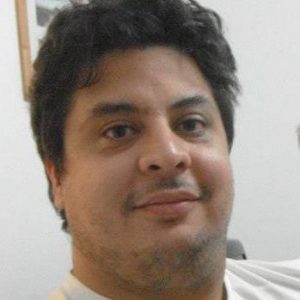 Since a little kid, Pablo set his passions in order: aviation, soccer, and everything else. He has traveled to various destinations throughout South America, Asia, and Europe.

Technology and systems expert, occasional spotter, not-so-dynamic midfielder, blogger, husband, father of three cats; he believes that Latin America's aviation industry past, present, and future offer a lot of stories to be told.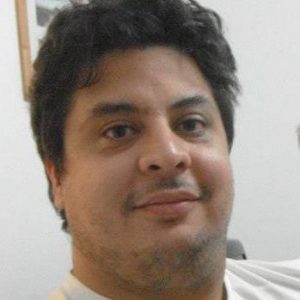 Latest posts by Pablo Diaz (see all)