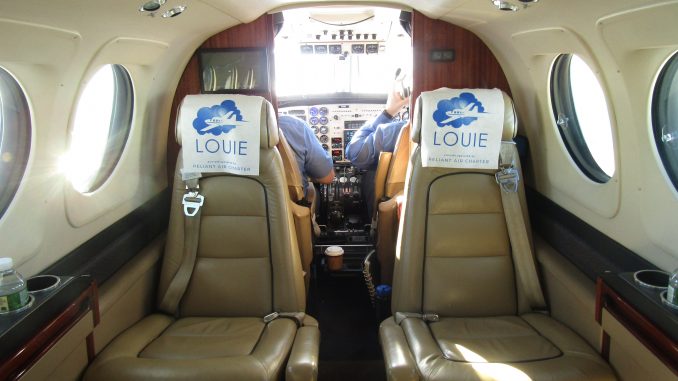 Highlighting on its popular Westchester to Nantucket route, public charter airline Fly Louie has announced limited service between Philadelphia and Nantucket. The destination is the airline's most popular, as CEO Julia Takeda told AirlineGeeks in a March interview, making the expansion from the Massachusetts island the next logical step.
While multiple commercial and private operators, including airlines such as Cape Air, American Airlines and JetBlue Airways service the New York to Nantucket market, none have provided Pennsylvanians with scheduled service to Nantucket from their home state. The nearest airports from Philadelphia to offer nonstop service are Newark Liberty International Airport, Washington's Ronald Reagan National Airport and Westchester County Airport, all at least an hour drive from downtown Philadelphia.
The service is still in its infancy, with only two weekends in August seeing Philadelphia service, but is the second summer route expansion that Fly Louie has seen this year following the launch of Bedford to Nantucket services. Only offering two outbounds on Aug. 8 and Aug 15 and two returns on Aug. 11 and Aug. 18, the service operates in two parts with the outbound departing from Philadelphia International Airport and the return arriving into Wings Field, 30 minutes from downtown Philadelphia.
The outbound service to Nantucket will see Reliant Air operate King Air aircraft, which AirlineGeeks flew on from White Plains to Pittsburgh route back in March. Flights will utilize the Atlantic Aviation FBO on Philadelphia Airport's east side and depart at 6:30 p.m. Reliant's King Air fleet ranges from King Air C90s to King Air 350s.
The return service to Wings Field will be on a Pilatus PC-12 turboprop aircraft departing at 6:00 p.m. on Sundays operated by Aero Wings, also known as Fly Advanced, an on-demand charter operator based in Wilmington. While the operator has its main base at Wilmington's New Castle Airport, the PC-12 to be operated on the route is based at Fly Advanced's Wings Field FBO.
The aircraft to be used on the route, Fly Advanced's sole PC-12 bearing registration N23GM, was manufactured in 2018 and can seat a minimum of six passengers. The Pilatus rivals the King Air as one of the regional workhorses of the Northeast that frequent grace the runways of such locales as Nantucket, Martha's Vineyard and Hyannis during the peak summer season.
The service is far from perfect as it involves utilizing two different airports and defeats the purpose of Fly Louie's original goal of using secondary airports with amenities such as free parking. While Philadelphia Airport and Wings Field offer free parking, the two airports are almost 30 miles apart and require third-party transport to get between the two should one book a roundtrip service on the airline.
Fly Louie explained that although the service starts and ends at different airports, it is structured as such to provide travelers who work in downtown Philadelphia with easy access to the airport for a quick getaway while the arrival back into Wings Field allows for easy access to the suburbs. Should the service prove successful, Fly Louie is expected to return to the City of Brotherly Love next year.
This article was updated on 8/2 with additional information from Fly Louie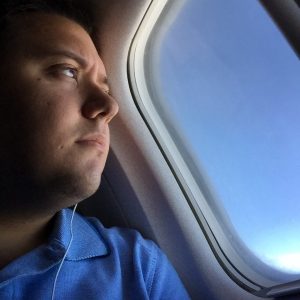 Tom has been flying for as long as he can remember. His first flight memory was on a Song Airlines 757 flying from LaGuardia to Orlando. Back then, he was afraid to fly because he thought you needed to jump off the plane in order to get off. Some years later, Tom is now a seasoned traveler, often flying to places just for the fun of it. Most of the time, he'll never leave the airport on his trips. If he's not at home or at work as a Line Service Technician at Long Island MacArthur Airport, he's off flying somewhere, but only for the day.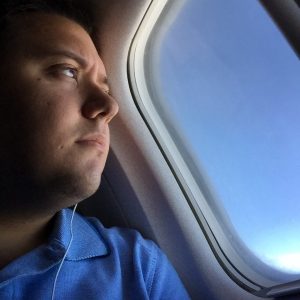 Latest posts by Thomas Pallini (see all)