Uganda Airlines has relaunched commercial operations following its maiden flight from Entebbe in Uganda to Nairobi in Kenya.
The airline is the country's government-owned flag carrier and is a revival of the former Uganda Airlines which collapsed in 2001.
The airline currently has a fleet of two new Bombardier CRJ-900 aircraft which arrived in April. Uganda Airlines has also ordered two more of the Canadair Regional Jets as well as two Airbus A330-800neo aircraft. Uganda Airlines' order for the A330-800 was important in keeping the variant alive as it revived interest in the airplane following the cancellation by Hawaiian Airlines of its orders of the smaller A330 variant.
According to The Ugandan Observer, Uganda Airlines has plans in place to operate seven routes across Africa from its hub in Entebbe. On top of Nairobi, these include Mombasa, Kenya, Mogadishu, Somalia, Kilimanjaro, Tanzania and Dar-Es-Salaam, Tanzania.
Uganda Airlines was awarded its Air Operators Certificate in July and it will complete its first scheduled flight on August 28 to Nairobi. The journey on August 27 transported ministers and journalists between the two cities.
Twitter pictures retweeted by the airline show passengers received a light meal in flight, perhaps pointing to the onboard services for future transcontinental flights. There was also a celebratory dance to mark the occasion and passengers were given handwritten boarding passes.
First, a few Ugandans said the @UG_Airlines would never fly. It has flown. They have now shifted to handwritten boarding passes. Also these ones will make us #FlyUgandaAirlines soon!!! pic.twitter.com/JEiUCNfMYN

— Arinaitwe Otim Rugyendo🇺🇬 (@RugyendoQuotes) August 27, 2019
Another Tweet shared by the airline comments that high taxes could be a challenge for passengers wishing to travel by air in Africa, with the ticket in question being over 60 percent tax. The airline was created to be the first choice for passengers travelling to or from Uganda, and while ticket prices are relatively low the tax could discourage people from travelling to or from the country.
The old Uganda Airlines was formed in the 1990s, with a fleet of one Boeing 737-200 and one Boeing 737-500. Today, the airline has grasped modern social media technology to provide frequent insight into its activities and assistance to passengers as a help desk.
Additionally, Uganda Airlines doesn't just sell flights. The airline also sells hotel stays, car rentals and experiences such as safaris. The airline's website also states that it can provide aircraft and helicopter rentals.
The new flag carrier could prove successful as it carries Uganda's name and could create a competitive aviation environment in the country. For now, it is one of only four scheduled passenger carriers in Uganda.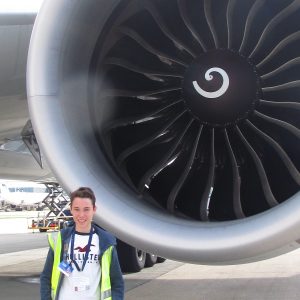 Connor has been in love with flying since the first time he boarded a plane when he was 5 years old. He loves all things aviation, and he hopes to make that his full time career in the future.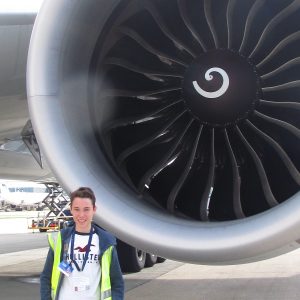 Latest posts by Connor Sadler (see all)