In another blow to the world's largest aircraft manufacturer, the FAA has ordered inspections to be conducted on the Boeing 737 Next-Generation (NG) type after cracks were found. As reported by the BBC, the cracks were found during maintenance on a heavily flown aircraft. Other cracks have reportedly been found on similar jets. It is currently unknown how many aircraft are impacted by the inspections, according to the report.
The Boeing 737 NG family was the newest Boeing 737 aircraft before the introduction of the Boeing 737 MAX. They are some of the most popular aircraft in the world, and heavily used by airlines like Southwest, Ryanair, and American Airlines. Boeing has said they are working with their operators to implement an inspection plan for affected aircraft. The manufacturer has not specified where the cracks were found on the aircraft.
The specific variants of the Boeing 737 NG that require inspections have not been released. The inspections do not affect the grounded Boeing 737 MAX aircraft, nor the military version:  the Poseidon P-8. The FAA has stated that operators will be required to conduct inspections and report their findings to the agency as soon as possible.
A timeframe for the inspections to be completed has not been released, however, Boeing has stated it will be giving guidance to operators in the next few days.
The new inspections are the latest hit to Boeing. The company's 737 MAX aircraft have been grounded worldwide since March, following two fatal accidents related to the aircraft's computer system. The aircraft is not expected to be back flying until the beginning of 2020. The manufacturer also had an issue while testing the new 777X, when a cabin door reportedly was heavily damaged during pressurization tests on the ground.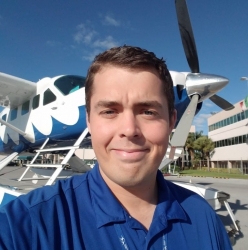 Daniel has always had aviation in his life; from moving to the United States when he was two, to family vacations across the U.S., and back to his native England. He currently resides in South Florida and attends Nova Southeastern University, studying Human Factors in Aviation. Daniel has his Commercial Certificate for both land and sea, and hopes to one day join the major airlines.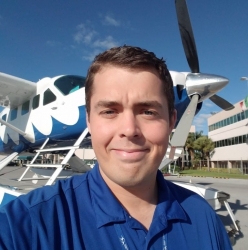 Latest posts by Daniel Morley (see all)