Iran's largest privately-owned airline recently reactivated an aircraft that was stored in 2010. Mahan Air's EP-MNB performed a test flight on Aug. 27, 2019 according to ch-aviation and began commercial flights on Sept. 4.
The aircraft was first delivered to Mahan Air in 2009 and flew for just over one year before it was stored at Tehran's Imam Khomeini Airport. EP-MNB was originally built for United Airlines with the registration N172UA in 1989 and was stored in Victorville in 2003 after 14 years of service. The aircraft was then sold in 2006 to Blue Sky, a charter airline created in 2003 and based in Yerevan, Armenia to operate charter flights for Mahan Air.
After operating charter flights for Mahan Air, ownership of the aircraft was transferred to the Iranian carrier in 2009. Due to U.S. sanctions affecting the Iranian aviation industry, the aircraft was considered to be unlawfully transferred to Mahan Air. Two other ex-United 747-400s were acquired by Mahan Air through Blue Sky in a similar method in November 2008.
Following the purchase of these aircraft, multiple foreign governments expressed their willingness to seize the 747s as a result of the way the aircraft were transferred to Mahan Air.
Reuters reported that the U.S. "First blacklisted Mahan Air in 2008, after it found the company imported three Boeing Co 747 jumbo jets into Iran without U.S. authorization. Britain's Balli Group Plc later paid $2 million in criminal fines and $15 million in civil fines tied to the same charges."
When ordered to return the 747s to Europe, the airline said: "They could not do so because they were being investigated by the Iranian authorities for fraud and the aircraft had to be kept in Iran," according to Simple Flying.
In addition to Yerevan-based Blue Sky, former Greek charter carrier Aeolian Airlines and Armenia's Vertir Airlines were also accused of helping Mahan Air acquire aircraft in the past.
Now that one 747 is back in service, EP-MNB has flown domestic routes, mainly operating between Tehran's Mehrabad International Airport, Mashhad and Kish Island. The 30-year-old aircraft also flew one international flight to Baghdad on September 15. The aircraft is configured with 14 seats in first class, 72 business class seats and a 260-seat economy cabin.
Mahan Air has been severely impacted by sanctions imposed by the U.S. government against it and other Iranian airlines. The U.S. accused the Islamic Revolutionary Guard Corps (IRGC) of using Mahan Air to transport weapons and soldiers across the Middle East in the past. The private airline was banned from flying to Germany in 2019, forcing the suspension of Munich and Dusseldorf routes from Tehran. Iran Air and Lufthansa both serve flights between the two countries.
On April 1, 2019, France took the same actions against the carrier, bringing an end to the airline's four-times-weekly flights to Paris Charles de Gaulle Airport.
On April 8, Mahan Air operated a one-off flight to Caracas from its Tehran hub. The flight made headlines in the U.S. and politicians including Marco Rubio used the flight as a way to highlight that the "Maduro Regime is a national security threat to the U.S."
Most recently, U.S. Secretary of State Mike Pompeo has pushed Italy to ban Mahan Air in an effort to comply with U.S. sanctions against the carrier and country. The Italian government has yet to make a decision and Mahan Air recently announced its intent to increase its Rome service to twice-weekly flights starting Oct. 29, 2019.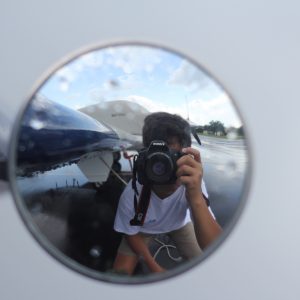 Mateen has been interested in aviation from a very young age. He got his first model airplane at six and has been airplane spotting since he was nine years old. He has always had a passion for aviation and loves learning about different aspects within the industry. In addition to writing for AirlineGeeks, Mateen is also an editor for his high school's newspaper. You can also find him on Instagram (@Plane.Photos) where he enjoys sharing his aviation photography with thousands of people everyday.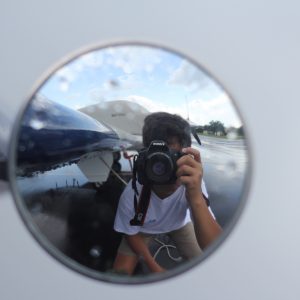 Latest posts by Mateen Kontoravdis (see all)