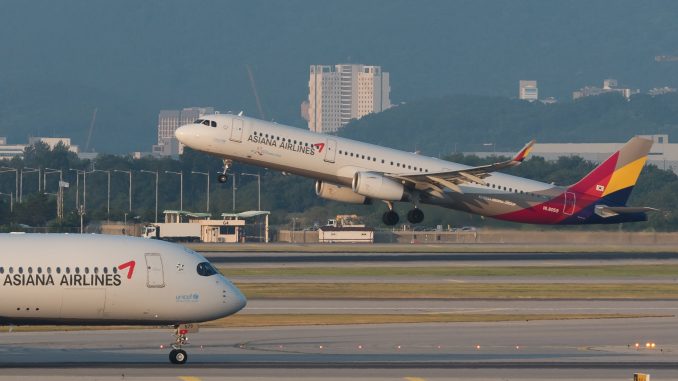 As a result of a tragic accident in 2013, Asiana Airlines is being forced to suspend its daily service from Seoul to San Francisco for 45 days starting Mar. 3, 2020.
On July 6, 2013, Asiana flight 214 attempted to land at San Francisco International Airport when the aircraft's tail struck a seawall. The accident left three Chinese passengers dead and 100 passengers injured. In 2014, the National Transportation Safety Board (NTSB) judged the pilot did not maintain a proper speed while the aircraft was on approach.
In turn, the South Korean government believed the airline was responsible for the accident and decided to impose a ban of flights from Seoul to San Francisco for 45 days. Following the decision, the airline sought an injunction but South Korea's Supreme Court upheld the decision.
The South Korean government requested that other carriers provide more seats to passengers during Asiana's suspension. Korean Air, United Airlines and Delta Airlines are providing these services. Asiana Airlines is expected to lose 11 billion won ($9.3 million USD) during the suspension.
As of June 30, the beleaguered airline owes a debt of 9.6 trillion won ($8.1 billion USD) and is looking for a new buyer. Kumho Industrial and the Korea Development Bank, the airline's parent company and the creditor are trying to select a new buyer and finalize the agreement in November.
Asiana Airlines is the second-largest airline in the country which owns a fleet of 74 aircraft. In the meantime, the cash-strapped airline is expanding its route map with a seasonal route from Seoul to Melbourne, Australia along with Lisbon, Portugal which will be launched this winter. Also, the airline will increase frequencies from Seoul to New York and Seoul to Honolulu.

Will has been a travel agent in Hong Kong for almost three decades, as time goes by he hasn't lost his passion for his job, He still has plenty of enthusiasm for the airline industry and airport operations.