As the Thanksgiving travel rush befalls the United States, the big three carriers have been ramping up domestic operations in order to accommodate the record number of passengers set to travel this week. Domestic routes will see increased frequencies, unique flight times and even upgraded aircraft, including widebody aircraft primarily found on international routes.
The country's largest airline, American Airlines, is naturally trying to get as many passengers from point A to point B by any means necessary. Whether it be upgrading a route to widebody service or redefining a red-eye flight, the airline is determined to take full advantage of the Thanksgiving rush.
American expects over seven million passengers to board its aircraft in the 12-day period starting on November 22 and ending on December 3, just under a third of the 31.6 million passengers expected to fly on U.S. carriers during the period.
Domestic Widebody Operations
One of the benefits of a holiday that's only celebrated in the United States is a decreased demand for international travel during Thanksgiving week and, thus, an abundance of internationally-configured widebody aircraft. Instead of shuffling off tourists and business travelers to distant locales, the aircraft will be redeployed across America connecting families celebrating the day of thanks.
Widebodies are currently used on domestic routes across American's route network, primarily on routes between hub cities such as New York-Miami, Chicago-Dallas/Fort Worth and Los Angeles-Dallas/Fort Worth. This week, however, cities that seldom receive widebodies will now join in on the fun.
American's hub city of Phoenix will be one of the cities that benefits the most from the Thanksgiving rush, receiving nearly every one of American's widebody aircraft in a one week period. Typically, the airport only sees a daily American Boeing 777-200 operating the newly-formed Phoenix-London route and sometimes sees an ex-US Airways Airbus A330 from Charlotte, but now the airport will see the likes of rare visitors including the Boeing 787 Dreamliner.
To the north, Las Vegas will also be a relatively new-found recipient of American's widebodies, with aircraft ranging from the Boeing 767-300ER to the Boeing 787 Dreamliner gracing its runways. Though not an American hub, Las Vegas will continue to see some of these aircraft until the end of the year.
American's flagship route is also getting an upgrade with New York-Los Angeles seeing a one-time upgrade from the Airbus A321T to the Boeing 777-300ER. The upgrade will happen on what is scheduled to be the busiest travel day of the period, Dec. 1., on the 11:00 a.m. service.
Redefining Red-Eye Flights
For those seeking to make the most out of a holiday trip, the red-eye flight has always been the way to spend as much time as possible in a destination within a set period of time. Have to be at work on Monday morning in New York? The Sunday night overnight flight will have you at your desk by 9:00 a.m. while granting you a few extra hours with family Phoenix.
These flights typically are only possible from southwest or West Coast cities that offer flight times of at least five hours, enough to get a modicum of sleep. The Thanksgiving peak, however, warranted a new type of red-eye flight, one lasting less than 3 hours.
The lucky cities of Baltimore and Washington will be receiving the special service from Dallas in the morning hours of Dec. 2. The first flight will depart to Baltimore at 12:17 a.m. as AA275 and operated by an Airbus A321. The overnight service will take a scheduled 2 hours and 43 minutes, landing in Baltimore at 4:00 a.m.
The second sub-3-hour flight will depart Dallas at 2:01 a.m. and arrive in Washington at 5:43 a.m. At 2 hours and 42 minutes, AA2924 – operated by a Boeing 737-800 – beats out the Baltimore flight by a solitary minute, making it the shortest red-eye flight in the airline's network just for one day.
American's two primary New York area airports will also see overnight flights from the airline's Dallas/Fort Worth hub, with both being under 3 hours and 30 minutes. The 2:44 a.m. service to New York's LaGuardia Airport, AA1800 operated by an Airbus A321, is scheduled to arrive at 7:00 a.m. after an estimated 3 hours and 16 minutes aloft while the earlier service to New York's John F. Kennedy International Airport, AA2438 operated by a Boeing 757-200, departs at 1:22 a.m. and arrives at 5:45 a.m. after 3 hours and 23 minutes in the air.
Home for Thanksgiving
The Thanksgiving rush marks the first of two busy travel periods in as many months. Next month will see the Christmas and New Year rush followed by a quasi-quiet January leading up to the President's Day rush in February and Spring Break rush in February and March.
"Our team across the globe is ready for this busy travel period," said Ross Feinstein, an American Airlines spokesperson. "We are proud of our 130,000 team members who will help millions of customers spend time with family and friends this Thanksgiving."
Though it will certainly be irregular operations of sorts, American's combination of widebodies and uniquely scheduled flights this week and next will ensure that travelers will get to where they need to be this holiday season.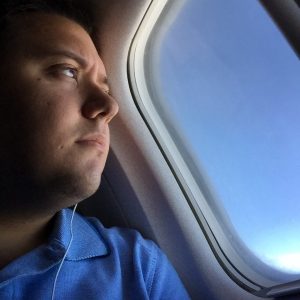 Tom has been flying for as long as he can remember. His first flight memory was on a Song Airlines 757 flying from LaGuardia to Orlando. Back then, he was afraid to fly because he thought you needed to jump off the plane in order to get off. Some years later, Tom is now a seasoned traveler, often flying to places just for the fun of it. Most of the time, he'll never leave the airport on his trips. If he's not at home or at work as a Line Service Technician at Long Island MacArthur Airport, he's off flying somewhere, but only for the day.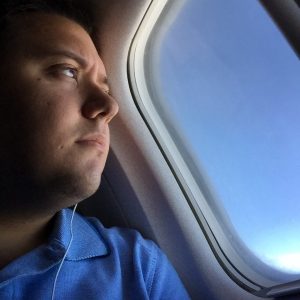 Latest posts by Thomas Pallini (see all)