On Tuesday, September 15th, the Florida Panthers of the National Hockey League announced a new partnership with Miami based Eastern Airlines. Eastern will provide all flight arrangements for the Panthers, and have decorated a Boeing 737-700 to suit. The aircraft features the Panthers logo on the tail of the aircraft, an American flag on the fuselage and the Twitter hashtag #FlaPanthers on the winglets.
The partnership is one of only a few agreements currently in place between sports teams and airlines. The Arizona Coyotes have a Boeing 757 with their logo on the tail, and the Miami Heat of the NBA have a chartered Miami Air plane with their logo on it. The majority of sports teams will instead charter standard aircraft from airlines, such as the Indiana Pacers chartering a Delta Airbus A319 for their weekly trips.
The partnership aims to benefit both the Panthers and Eastern Airlines. The Panthers will reduce their travel costs and time waiting by having the jet available at their desire. Eastern will benefit by having one of their jets constantly in use for an extended period of time, while also helping to build a brand and relationship within the South Florida Community.
Along with having a special livery on the outside, inside the Boeing will be fitted with 64 business class seats from B/E Aerospace. While it will be based at the team's home in South Florida, the jet will visit every NHL city as the Panthers progress through the season and hopefully reach the Stanley Cup Final.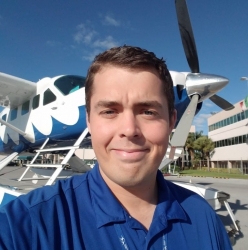 Daniel has always had aviation in his life; from moving to the United States when he was two, to family vacations across the U.S., and back to his native England. He currently resides in South Florida and attends Nova Southeastern University, studying Human Factors in Aviation. Daniel has his Commercial Certificate for both land and sea, and hopes to one day join the major airlines.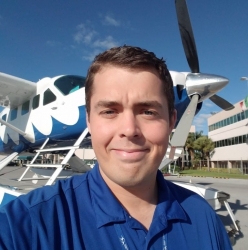 Latest posts by Daniel Morley (see all)