At around 08:00 UTC, reports surfaced that a Russian airliner disappeared 23 minutes after departure from Egyptian radar whilst enroute from Egypt's Sharm El- Sheikh to Russia's St. Petersburg. The aircraft departed from Egypt at 03:51 UTC
Soon after reports of the disappearance, various sources have confirmed that the airliner in question belongs to MetroJet (Kogalymavia), based in Kogalym, Tyumen, Russia. The aircraft is an Airbus A321 ,EI-ETJ, which is 18 years old and was carrying 224 passengers and 7 crew members.
The Russian aircraft was scheduled to arrive in St. Petersburg at 12:10pm local time, according to the Pulkovo airport.
While conflicting information surfaced that the airliner had reached Turkish airspace and re-established communication with air traffic control, Egypt's Prime Minister Ibrahim Mahlab had confirmed the A321 had crashed in the Sinai region.
FlightRadar24's last position report recorded a 5,000 feet altitude loss from its cruising altitude,
According to Sergey Izvolsky, a spokesman for Russia's Rosaviatsiya aviation agency, the Russian passenger airplane went missing in Sinai.
"According to preliminary reports, the Airbus A321 belonging to Kagalymavia, Flight 92-68, en route from Sharm el-Sheikh to St. Petersburg has took off at 6:51 am Moscow time. At 7:14am it failed to contact Larnaca (Cyprus) and disappeared from radars. The plane carried 212 (later changed to 224) passengers and seven crewmembers," Izvolsky said.
At approximately 08:45 UTC, the crash site of flight 7K9268 reportedly had been located in Sinai. The Egyptian Ministry of Civil Aviation later confirmed the aircraft had crashed in Sinai.
The Egyptian Ministry of Civil Aviation soon released a statement highlighting that there were delays caused by poor weather conditions but Egyptian search and rescue teams located the site of the crash in the Hassana area 35 km (22 miles) south of Al Arish.
At 10:00 UTC reports surfaced from multiple media outlets that upon arrival of the first ambulances, voices of survivors were heard coming from a section of the aircraft. This has not been confirmed by aviation officials, however.
Airbus has released a statement saying "In line with ICAO annex 13, an Airbus go-team of technical advisors stands-by ready to provide full technical assistance to French Investigation Agency – BEA – and to the Authorities in charge of the investigation."
We are aware of the media reports.Efforts are now going towards assessing the situation. We'll provide more information as soon as available

— Airbus (@Airbus) October 31, 2015
Airbus said the A321 was built in 1997 and had been operated by Metrojet since 2012. It had flown 56,000 hours in nearly 21,000 flights. According to the airline, the captain of the flight was experienced with more than 12,000 hours total and 3,800 hours on type. After initial reports of possible survivors, the Russian embassy reported that all passengers had perished.
Contrary to reports that the crew declared an emergency, Egypt's Civil Aviation Authority reported that there was no mayday calls from the crew, communication with the aircraft was normal until the aircraft disappeared from radar.
Wreck of Russian airliner and #Egypt PM visits #7K9268 crash site in Sinai pic.twitter.com/rQAUKNcm6b

— Elijah J. Magnier (@EjmAlrai) October 31, 2015
We will continue to provide accurate updates on this incident. For the most up-to-date information, follow us on Twitter. We will continue to update this story as well.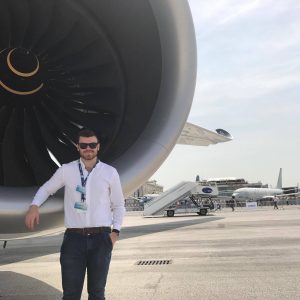 James is a keen aviation enthusiast from the United Kingdom. He has been flying since the age of 13 and today, aged 23, flies the Airbus A319/320 series for one of Europe's largest airlines.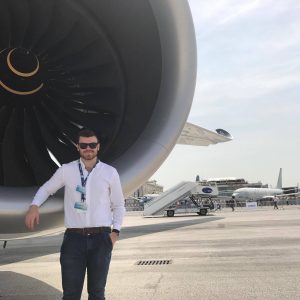 Latest posts by James Dinsdale (see all)