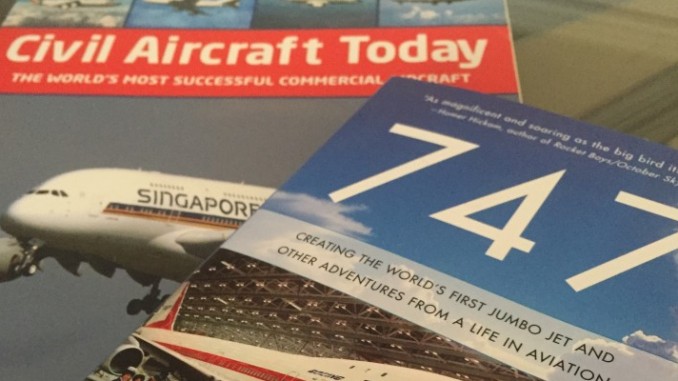 While it is easy to get caught up in the daily news of the airline industry, it's important to remember how it has evolved significantly over the past 50 years. With that being said, we have put together a short guide to some of our favorite "AvGeek" books, and why they are important to us.
Grounded by Aaron Bernstein
Ever wanted to hear the story about Eastern Airlines, and how its iconic brand came crashing down? Look no further than this novel, which highlights the many details of Frank Lorenzo and his corporate raider mindset which went head to head with both the unions and other corporate staff, only to fall down the path of bankruptcy.
Glory Lost and Found by Seth Kaplan & Jay Shabat
Delta Air Lines; the Southern dixie airline known for starting and ending nearly all of its flights in Atlanta. However, this airline hasn't always been the global powerhouse that exists today. Whether it was its Southern charm or top-notch leadership, Delta has had to deal with some of the same battles as most airlines including September 11th, airline deregulation, and more. This story goes in depth into how a once small crop dusting fleet turned into one of the most successful airlines of our time.
Skygods by Robert Gandt
In the 1960s under the authority of Juan Trippe, PanAm had become the largest airline in the world. However, it would fall victim to not just deregulation, but the many facets of the growing airline industry. This book gives the inside story on the shenanigans that went on both inside the board room as well as the cockpit, and what ultimately grounded the once great brand.
Hard Landing by Thomas Petzinger
Published in 1996, this book goes inside not just one airline, but most airlines across the spectrum as they begin the fight for customers, lower costs, and higher revenues. From discussing Robert Crandall and his quest for Sabre's reservation system dominance, to Frank Borman's battle with the unions and Texas Air, no detail goes unnoticed in this all to real novel of the airline industry.
The Southwest Airlines Way by Jody Hoffer Gittell
While some credit this novel as being more academic than story-like, Gittell is able to complete significant studies comparing Southwest Airlines' different roles to that of its competitors, and why it has succeeded in the marketplace for so long. It also is able to quell some of the rumors about Southwest, such as the airline being able to operate cheaper without having a union (the airline, in fact, is unionized).

Joe joined AirlineGeeks in 2014, and in his current role as Editor-in-Chief manages a growing team of writers both in North America and Europe. He enjoys spending the bulk of his time researching, learning and analyzing the latest trends in the airline industry, all while mentoring new members of the AirlineGeeks team who seek to do the same. Areas of research include revenue management, codeshare and alliance partnerships and airline financial results.

Latest posts by Joe Pesek (see all)