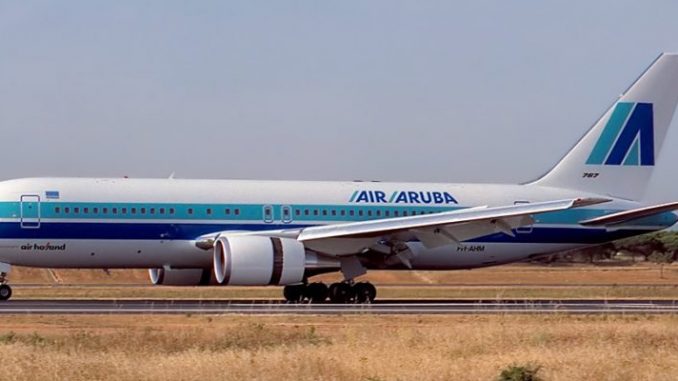 Air Aruba's history began in September 1986 when the company was formed as a ground handling agent for airlines in Aruba. However, after about two years and with assistance from KLM, the airline took flight with a YS-11 turboprop, operating flight between Aruba, Bonaire, Curaçao, and Caracas. The carrier had a superior reputation for excellent customer service, and their employees were highly committed to growing the airline.
Over the course of their history, Air Aruba operated flights to numerous cities throughout North America, South America, and the Caribbean, along with select destinations in Europe. Included in their route network were Miami, Houston, Washington D.C., Newark, São Paulo, Bogotá, Valencia, Amsterdam, and Cologne, among numerous others.
The airline maintained an irregular fleet. Initially operating YS-11 turboprops, the carrier expanded to include Embraer 120s, DC-9s, several variations of the MD-80, and some MD-90s. Additionally, Air Aruba leased several different types of Boeing aircraft, such as the 727, 737, 757, and 767. In the years prior to their collapse, the airline only operated the MD-88, MD-90, and DC-9. Some of their aircraft were acquired in order to fly a specific route. For example, their single 757 was used to fly to Miami.
Despite the fact that Air Aruba was a beloved airline, the government decided to seek a new owner for it due to financial difficulties. In 1998, a takeover was secured by Aserca, a Venezuelan carrier, who became a majority stakeholder in the company. Following this move, Air Aruba expanded their fleet and destinations, and established partnerships with other airlines, such as KLM and Continental. Even with their efforts, rising operating costs resulted in the airline filing for bankruptcy in 2000. The airline ceased to exist on October 23, 2000. Air Aruba will always be known for its hospitality in serving the Caribbean, as well as its wide range of aircraft options that always kept passengers on their toes.
Ashley is currently a senior in high school and plans on pursuing a career in aviation or journalism. Her favorite airplanes include the Boeing 777, 737MAX, and Airbus A350. She enjoys taking flights on various airlines to different airports and planespotting at her local airports.
Latest posts by Ashley Magoon (see all)