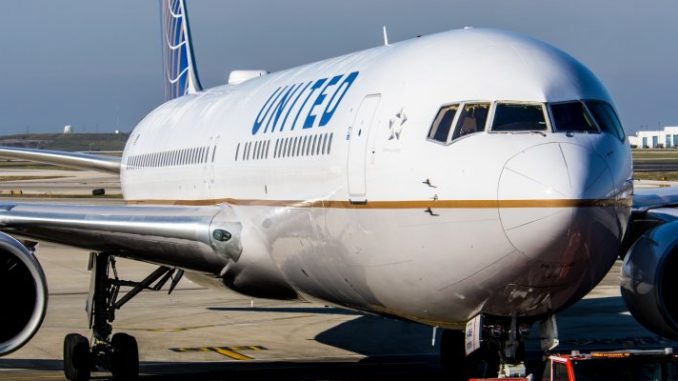 United Airlines unveiled today its all-new business class. Dubbed Polaris, the new business class is the newest effort by the airline to revamp its premium cabin experience for customers.
President and CEO of United, Oscar Munoz, said, "United Polaris will change the game in international business travel with an exceptional level of relaxation and comfort throughout our customers' journeys. This completely reconceived experience exemplifies the new spirit of United and the innovation, excitement and operational momentum across our airline."
Polaris Lounge
Polaris will launch on December 1 at Chicago-O'Hare, the first airport to feature the exclusive Polaris lounge, which will only be available for those travelling in the elevated business class. Polaris lounges will be added to Los Angeles, San Francisco, Houston, New York/Newark, Washington Dulles, Tokyo Narita, Hong Kong, and London Heathrow in 2017.
The new lounges will feature custom-designed chairs, private daybeds, showers, and an elevated dining experience which will feature hot meals served in a restaurant setting and premium sparkling wines and spirits. United's Polaris lounges will be the first and only U.S. airline to offer a lounge of this kind.
United's Boeing 777-300ER aircraft will be the first to feature Polaris. Following the 777-300ER launch, Polaris will be available on Boeing 787-10 and Airbus A350-1000 aircraft, as well as on retrofitted Boeing 767-300 and 777-200 aircraft.
Polaris Business Class
The Polaris business class seat was designed exclusively for United in partnership by Acumen Design Associates and PriestmanGoode. Zodiac Seats United Kingdom manufactured the new seats. Each seat will offer direct aisle access and 180-degree flat-bed recline in a 1-2-1 configuration.
United designed the seats as individual, forward-facing suite style pods. Each pod will feature a "Do Not Disturb" sign, one-touch lumbar support, ample room for storage, mood lighting, and a 16-inch high-definition entertainment screen which will offer gate-to-gate entertainment. Suites in the middle of the cabin will feature electronic dividers for privacy.
The airline says it conducted over 12,000 hours of research to determine that sleep is the biggest priority for business class travelers. Polaris' design focuses on sleep. Slippers will be available for passengers on all flights and pajamas will be available for those who request them on flights longer than 12 hours. United also designed custom bedding with Saks Fifth Avenue. The bedding will feature duvets, lightweight blankets, and two pillows for customers.
New Dining Experience
Customers travelling in Polaris business class will receive an elevated dining experience. To start, customers will be offered a pre-departure beverage of their choice and gourmet chocolate. A regionally-influenced menu—which will be updated seasonally—will also be onboard the flights. United will also offer an updated wine selection and of course, ice cream sundaes, as well as a dessert cart. On all flights longer than 12 hours and daytime flights longer than eight, United will offer passengers hot, mid-flight snacks.
Tyler has been an aviation enthusiast for as long as he can remember and is currently pursuing a Bachelor's degree in Aviation Administration with a minor in Social Media Marketing from Lewis University in Romeoville, IL. His preferred airline is United and his favorite aircraft is the Boeing 777 and 757. Tyler has his fourth-degree black belt in Taekwondo and is unlikely to be seen without Starbucks in his hand. He is also an avid plane spotter. Tyler always has a smile on his face and his eyes pointed skyward.
Latest posts by Tyler Tashji (see all)