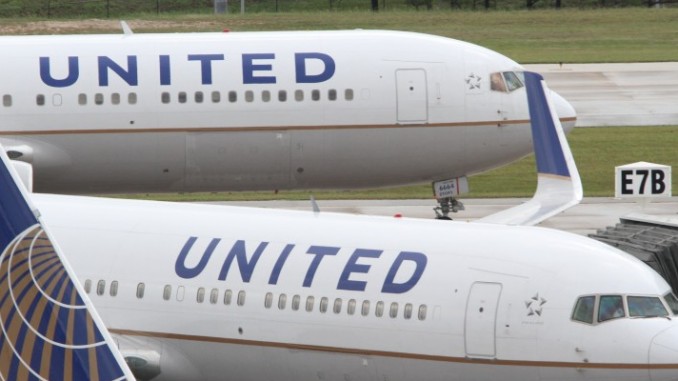 United and the Association of Flight Attendants (AFA) announced today that it has reached an agreement for a flight attendant contract.
Flight attendants at the airline currently operate under two contracts and therefore separate work rules: sub-United (sUA) and sub-Continental (sCO). This contract would be the first for the flight attendants since the 2010 merger and would unite the more than 25,000 flight attendants under the same work rules.
The airline has reached contract agreements with most of its work groups, including airport workers, security officers, flight dispatchers, and pilots. Flight attendants and the airline's over 9,000 mechanics remain as the only work groups without a joint contract.
"Today's agreement honors the invaluable role that our flight attendants contribute to United's success and brings us closer than ever to uniting them under a single contract," said United President and Chief Executive Officer Oscar Munoz. "It's been a long journey and I'm grateful to our outstanding flight attendants – the most talented and professional in-flight team anywhere in the world – for all they do to keep our customers safe and comfortable." At the airline's latest shareholder meeting, Munoz stated that the airline's labor issues remain a top priority for the company.
Last week, United flight attendants picketed across airports in the United network to spread the word that a contract is needed and overdue.
The tentative agreement must first be approved by the Joint Master Executive Council, which will include all Local Presidents. If it is approved, all United flight attendants will then vote for ratification of the contract.
Tyler has been an aviation enthusiast for as long as he can remember and is currently pursuing a Bachelor's degree in Aviation Administration with a minor in Social Media Marketing from Lewis University in Romeoville, IL. His preferred airline is United and his favorite aircraft is the Boeing 777 and 757. Tyler has his fourth-degree black belt in Taekwondo and is unlikely to be seen without Starbucks in his hand. He is also an avid plane spotter. Tyler always has a smile on his face and his eyes pointed skyward.
Latest posts by Tyler Tashji (see all)