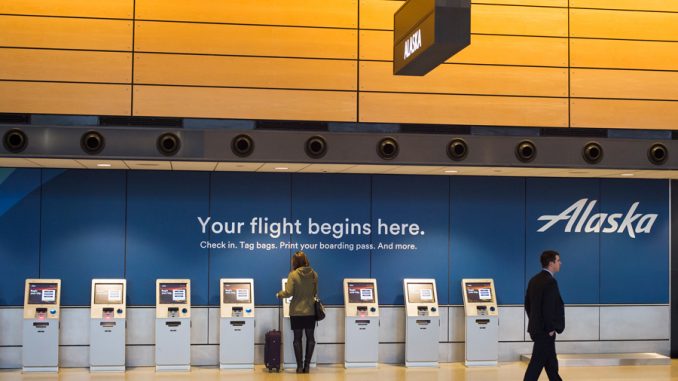 Alaska Airlines announced today it will increase its presence in the New York City region with additional service to Newark's Liberty International Airport.
The airline currently serves Newark with two daily flights from Seattle and will add a third in Spring or 2017.
"We thank the Federal Aviation Administration, and the Port Authority of New York and New Jersey for their efforts to increase competition in the New York metro area," said John Kirby, Alaska Airlines' Vice President of Capacity Planning.
The New Services
| | | | |
| --- | --- | --- | --- |
| Start Date | Departs | Arrives | Frequency |
| Nov. 10, 2016 | Portland 6:55am | Newark 2:55pm | Daily |
| | Newark 3:55pm | Portland 7:05pm | Daily |
| Nov. 21, 2016 | San Diego 9:55am | Newark 5:55pm | Daily |
| | Newark 7pm | San Diego 10pm | Daily |
| Mar. 12, 2017 | San Jose 6:30am | Newark 2:55pm | Daily |
| | Newark 4:05pm | San Jose 7:40pm | Daily |
| May 14, 2017 | Seattle 11:50pm | Newark 8:06am | Daily |
| May 15, 2017 | Newark 9:30am | Seattle 12:25pm | Daily |
*All times local. Schedule may change
Alaska's new Portland flight will be the only daytime flight between Portland and New Jersey. The flight comes after a major expansion of the airline's hub. The airline launched service from Portland to a number of destinations in the past year, including Minneapolis, Orlando, Omaha, and Atlanta.
Newark will be Alaska's third East Coast destination from San Diego and service from San Jose will be the first nonstop flight between the two cities, offering customers more nonstop flight options to fly between the Bay Area and New York City Area.
"With our new expanded service to Newark, we continue to grow our West Coast footprint by offering our valued customers more nonstop flights to popular business and leisure destinations," commented Kirby.
Alaska Airlines operates out of Terminal A at Newark-Liberty International alongside its partner American Airlines, meaning customers can gain access to the American Airlines Admirals Club.
Since 2015, Alaska Airlines has launched 28 new routes from its West Coast hubs and focus cities.
Tyler has been an aviation enthusiast for as long as he can remember and is currently pursuing a Bachelor's degree in Aviation Administration with a minor in Social Media Marketing from Lewis University in Romeoville, IL. His preferred airline is United and his favorite aircraft is the Boeing 777 and 757. Tyler has his fourth-degree black belt in Taekwondo and is unlikely to be seen without Starbucks in his hand. He is also an avid plane spotter. Tyler always has a smile on his face and his eyes pointed skyward.
Latest posts by Tyler Tashji (see all)