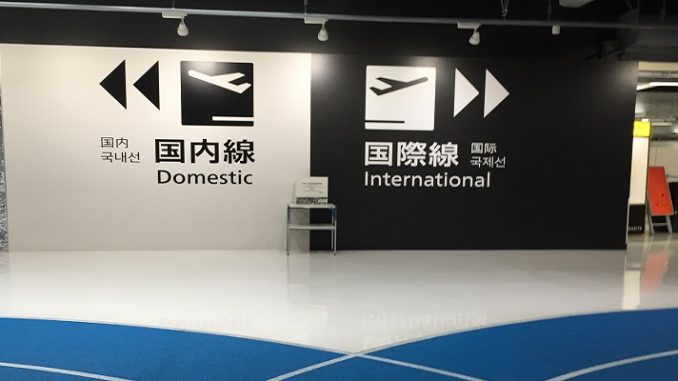 While it may seem uncommon to put together an analysis on a terminal specifically, Terminal 3 at Tokyo-Narita is a unique indication of what the future of travel may bring. As such, it is important for travelers around the globe to take notice.
Tokyo is unique in that it has two major airports; Tokyo-Haneda and Tokyo-Narita. While Haneda may be much closer to the city, Narita boasts more international service, as well as the new low-cost terminal: Terminal 3. Designed to help spur low-cost carrier growth, the terminal was built in a minimalist design and opened in 2015.
This however isn't the only low-cost terminal that has been used in the past. Singapore used to have a low-cost terminal before converting it to a full-fledged terminal several years ago. In addition, Kuala Lumpur and Melbourne have both built terminals in a similar mindset.
The terminal itself has limited service to a handful of airlines but offers a unique value proposition. In exchange for low-cost facilities, it can provide lower operating fairs for the airlines, hopefully spurring lower priced tickets for passengers. This scenario does something very different than most other global airports, as it allows both low-cost and full-service carriers to serve the same airport, but with completely different passenger experience offerings. According to experts, it is expected to reduce facility costs by 40% for international flights and 15% for domestic flights.
The simplicity and low-cost model starts at the beginning when you exit the train from Tokyo. Upon arrival at Terminal 2, you have two options; wait for the shuttle bus to Terminal 3, or begin the 630 meter walk along a "track" to get there yourself. The track idea is very minimalistic, but offers something we all want; clear directions, with no confusing signs along the way, you simply follow the track.
We opted to walk to the terminal, and while it took about fifteen minutes, the walkway was entirely sheltered from rain, even if we were left to sweat a bit in the Tokyo summer heat. Upon arriving inside the terminal, everything was smaller than I imagined. Looking up to the ceiling, all of the wiring was completely visible. Plenty of self-serve check-in kiosks were available for those not checking a bag, and the track continued on to the rest of the terminal.
While traveling on board Vanilla Air, we waited in line for about ten minutes before receiving our boarding passes and checking our bags, and were told to wait another ten minutes at the gate. What for? To make sure our bags didn't contain anything they shouldn't. This is a rule at the terminal for all passengers, and after waiting for ten minutes and not hearing our name over the intercom, we knew it was safe to continue. We made a quick stop at the large food court, which was one of the main selling points of the new terminal. Large tables lined the big space, with numerous restaurants selling mostly Japanese and other Asian food. It got busier as other passengers began to arrive.
We opted for a small meal, as there are very few meal options once you go through security and customs on the other side. Once again we picked up the track where we left off, and proceeded through security and customs to the international gates. This section has five gates with jet bridges, as well as four hard-stand gates that require a bus to take you to your aircraft. With having a hard-stand gate today, we proceeded down the escalator to the waiting area. All of the couches were green, comfortable and simple. No elaborate designs, or individual seats for that matter.
In an effort to keep passengers where they need to be, gates 150 A and B can be separated from gates 150 C and D by a movable wall. This was used during the day of our travel, as I assume there were less flights traveling during the middle of the week. After noticing the time and it being 30 minutes before departure, the buses were prepared. Each passenger scanned their boarding pass and proceeded down the stairs before boarding the bus. The bus was packed to the brim, and we were off to board our jet bound for Hong Kong.
Overall, traveling through Terminal 3 was as much exciting as it was modest. The concept is simple enough; if airports can offer lower operating costs to airlines flying to their airport, as well as offer cheaper services at the airport, then passengers should benefit from lower ticket prices. While the long-term benefits of the airport remain to be seen, the minimalist design of the airport stands in stark contrast with the many airports currently seen around the globe.

Joe joined AirlineGeeks in 2014, and in his current role as Editor-in-Chief manages a growing team of writers both in North America and Europe. He enjoys spending the bulk of his time researching, learning and analyzing the latest trends in the airline industry, all while mentoring new members of the AirlineGeeks team who seek to do the same. Areas of research include revenue management, codeshare and alliance partnerships and airline financial results.

Latest posts by Joe Pesek (see all)