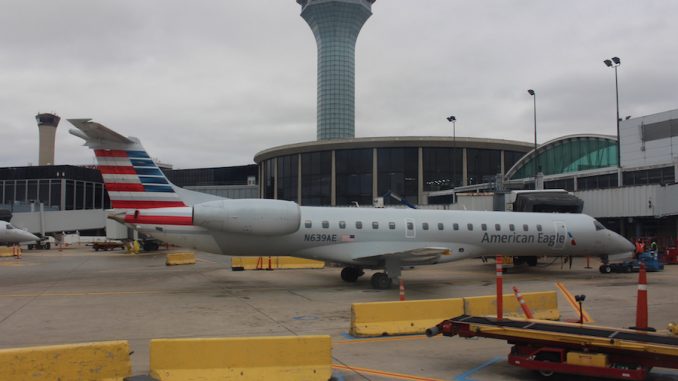 On September 28th, Envoy Air announced that they will re-open their base at LaGuardia starting in 2017. By the first quarter, Envoy will have pilots, flight attendants, and mechanics to yet again operate American Eagle flights.
"This exciting development is just the latest in a string of great news for Envoy," Senior VP of Air Operations, Dee Temples stated in the Envoy press release. "And yet another tangible result of our team's hard work and dedication to operational excellence."
Temples also added, "New York is one of the world's largest and most influential commercial, financial and cultural centers – and we're delighted to soon be open for business in the Northeast once again. Envoy is looking forward to providing exceptional American Eagle service to a key part of the American Airlines global network."
Envoy will be operating flights for American Eagle in Embraer 140s and 145s on flights to Canada and the United States.
Matthew Garcia became interested in aviation at the age of 12 when he installed Microsoft Flight Simulator X on his computer. He was instantly "bitten by the bug" and has been in love with aviation ever since. Matthew took his first introductory flight in 2013 and began normal flight training in February of 2015. Over the years, Matthew's love and knowledge for aviation has grown tremendously, mainly due to FSX. Garcia flies highly advanced aircraft in a professional manner on a highly complex virtual air traffic network simulating real world flying. In 2016 Matthew achieved his private pilot certificate from the FAA. Now he studies journalism at the University of Nebraska at Omaha.
Latest posts by Matthew Garcia (see all)