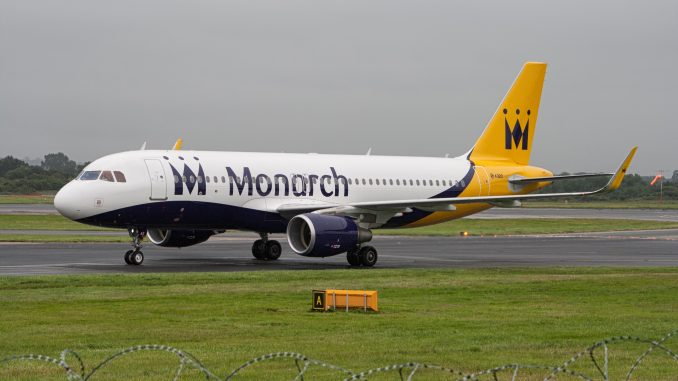 UK carrier Monarch has announced their intentions for a continuation in operations after receiving a £165m investment from Greybull Capital. The airline originally had an extension on their ATOL license to give more time in providing assurances about the airline's finances. This now enables the airline to receive their full ATOL license.
In October 2014, Monarch announced an order for 30 Boeing 737 MAX-8 aircraft, with options for 15 more. The first of these aircraft is due to be delivered in 2018. The airline said that the aircraft will be able to provide them with significant cost savings and efficiency compared to the Airbus A320 and A321 aircraft that they currently have within their fleet. The B737MAX aircraft will also enable them to operate flights on a long-haul basis as well as on a short-haul basis.
Commenting on the investment was Andrew Swaffield, CEO of the Monarch Group: "It is testament to the extensive effort by all parties, over the past weeks and months, that we are able to announce the largest investment in our 48-year history, as well as the renewal of our ATOL licences. I'd like to thank the CAA, our shareholders, partners, loyal customers and the team at Monarch for helping us to achieve this successful outcome. We are now firmly focused on the future as a stronger Monarch."
Because the airline has received this license, they have been able to provide assurances that they can operate perfectly over the next three months without any major issues in terms of financing. There were inital rumors that the airline was to be acquired by the HNA Group. Stories of the airline's future also consisted of charter aircraft being sent to Monarch's destinations to pick up stranded passengers.
It was also thought that the carrier was going to make cuts but the investment from Greybull is what they would have needed to maintain their current operations. Overall, the airline is in the green and is now safe but they now have to adapt to current market conditions post-BREXIT and also adopt a model of adaptability in order to survive in the current market.
James is a passionate AvGeek who has been actively spotting for years. James has been an Aviation Enthusiast for 7 years and has a fond likening to Concorde! James hopes to grow in the aviation industry with journalism being his primary focus.
Latest posts by James Field (see all)