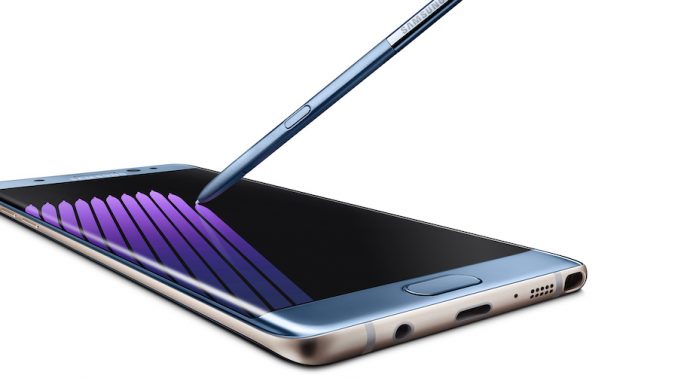 Effective as of October 15, 2016, at 12pm Eastern Time, all Samsung Note 7 devices are banned from commercial aircraft in the United States. The emergency order was issued by the Department of Transportation (DOT), FAA, and the Pipeline and Hazardous Materials Safety Administration (PHMSA) following Samsung's suspension of sale and manufacture, and recalls, due to extreme heating concerns and fires.  The device has been entirely banned from both carry-on and checked luggage on all flights into, out of, or within the US. They are also banned from being transported as air cargo.
"We recognize that banning these phones from airlines will inconvenience some passengers, but the safety of all those aboard an aircraft must take priority," stated Transportation Secretary Anthony Foxx. "We are taking this additional step because even one fire incident inflight poses a high risk of severe personal injury and puts many lives at risk."
According to the DOT, passengers who attempt to fly with the device will be denied boarding. If one attempts to pack it in checked luggage to avoid the ban, they are subject to prosecution and fines if caught. If a passenger is found to have the phone with them during the flight, they will be required to turn it off after disabling any feature that may allow it to power on and keep it with them rather than putting it in the overhead bin.
"The fire hazard with the original Note7 and with the replacement Note7 is simply too great for anyone to risk it and not respond to this official recall," said CPSC Chairman Elliot F. Kaye. "I would like to remind consumers once again to take advantage of the remedies offered, including a full refund.  It's the right thing to do and the safest thing to do."
The Galaxy Note 7 is now considered a forbidden hazardous material under the Federal Hazardous Material Regulations.
Ashley is currently a senior in high school and plans on pursuing a career in aviation or journalism. Her favorite airplanes include the Boeing 777, 737MAX, and Airbus A350. She enjoys taking flights on various airlines to different airports and planespotting at her local airports.
Latest posts by Ashley Magoon (see all)