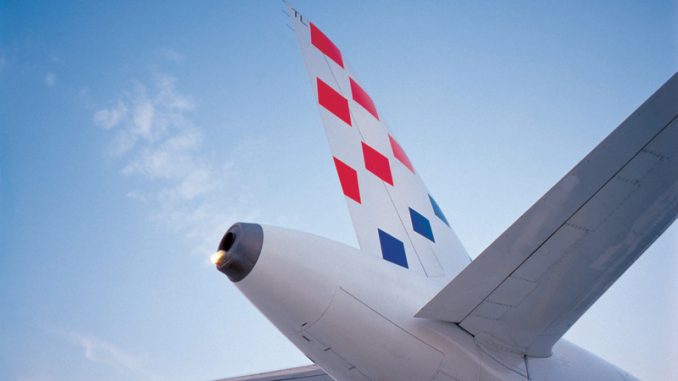 Croatia Airlines, Croatia's flagship carrier, has announced the removal of flights to London Heathrow. Rumors of selling the company's slots in London have been lingering for over a year now.
London Heathrow has limited slot capacity for airlines. According to a web article by Total Croatia New, Air France/KLM sold two daily slots to Oman Air for an incredible price of 75 million dollars.
Croatia owns nine slots at Heathrow which are used to compete with British Airways on flights between Heathrow and Zagreb. Monarch will be starting service between Gatwick and Zagreb in summer of 2017. Croatia Airlines may be looking picking up slots at one of London's other airports, Gatwick or Stansted.
Croatia Airlines stated that their nine weekly slots at Heathrow were not turning a profit even with close to a 75 percent load factor on the flights. The flights have caused the airline to loose up to 3 million euros a year. This loss is reported to be not only the cost of the Heathrow slots, but it also has to do with the fact that the airline must keep ticket cost down to compete with British Airways. The airline is planning on selling these slots in a negotiation contract with another airline.
Matthew Garcia became interested in aviation at the age of 12 when he installed Microsoft Flight Simulator X on his computer. He was instantly "bitten by the bug" and has been in love with aviation ever since. Matthew took his first introductory flight in 2013 and began normal flight training in February of 2015. Over the years, Matthew's love and knowledge for aviation has grown tremendously, mainly due to FSX. Garcia flies highly advanced aircraft in a professional manner on a highly complex virtual air traffic network simulating real world flying. In 2016 Matthew achieved his private pilot certificate from the FAA. Now he studies journalism at the University of Nebraska at Omaha.
Latest posts by Matthew Garcia (see all)