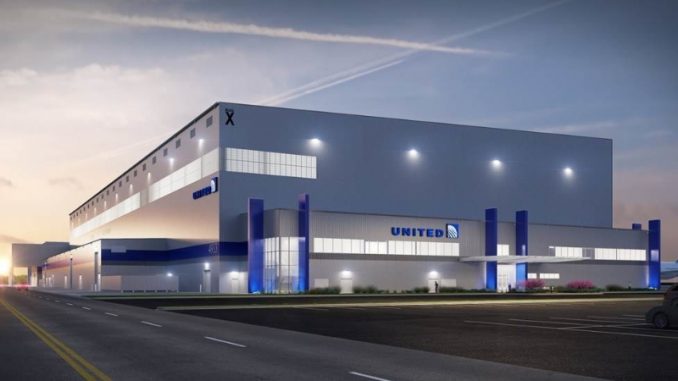 United Airlines, with the City of Houston and Houston Airport System, has begun the construction process of the airline's new United Technical Operations Center (UTOC) at George Bush Intercontinental Airport (IAH). In continuation with United's expansion of facilities at its hub, this expansion will add 200,000 square feet of hangar capacity for the airline's widebody aircraft.
"Once again, our strong partnership with United Airlines brings us to the beginning of another important project here at George Bush Intercontinental Airport," said Houston Mayor Sylvester Turner. "From work to build not one, but two new terminals, to now this new facility, United and the City of Houston prove that public-private partnerships benefit everyone involved. United recognizes the fact that Houston is a tremendous place to do business and they understand that this community embraces them and wants to see them succeed."
This $162 million facility will be able to accommodate United's widebody fleet, ranging from the Boeing 777 to the eventual Airbus A350's that are currently on order. This facility will also provide an improved work environment for United's maintenance technicians and ground crew personnel, consolidating maintenance facilities for optimal efficiency. These expanded facilities are predicted to generate around 200 new jobs, and is expected to be completed in late 2018.
Houston Aviation Director Mario Diaz sees the potential that such an expansion has for his city: "the partnership we've established (with United) is essential to the Houston Airport System in living up to its mission statement:  to connect the people, businesses, cultures and economies of the world to Houston." He later adds that "the fleet of Boeing 777s to be maintained in these new facilities will substantially increase the lift, and significantly extend the range of service to every part of the globe from Houston, bringing additional and very much appreciated service to the people of Houston."
"With flights from Houston to destinations around the globe, this new facility and the employees who work here will provide critical support to our worldwide operations," said Greg Hart, United's, executive vice president and chief operations officer. "This significant investment in our Houston facilities will enable us to support more aircraft than ever before in Houston and allow us to return them to serving our customers more quickly, while providing a workplace that our people can take pride in."
Houston is one of United's largest hubs, as well as the airline's gateway to Latin America. United and United Express offer over 500 flights daily to more than 175 destinations. The airline is also one of the city's largest employers, with more than 14,000 employees based in Houston.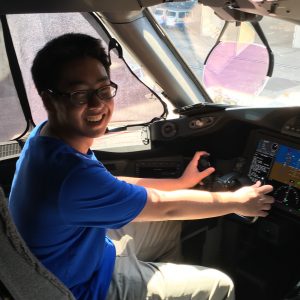 Ever since he made his first trip on a Boeing 747 in 2005, Samuel has been an AvGeek at heart. He is a dedicated United (ex-Continental) loyalist and frequent flier who attempts to live by Continental's slogan, "Work Hard, Fly Right." He has a huge love for the Boeing 777 along with any other Boeing wide body aircraft. Samuel is an avid collector of all types of airplane memorabilia ranging from model airplanes to in-flight magazines. In his free time, Samuel enjoys playing guitar and piano, and he is constantly on various airline websites scanning for any breaking news.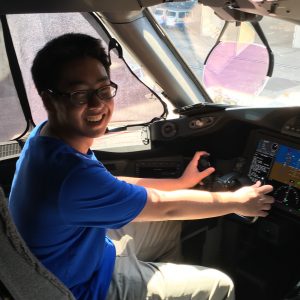 Latest posts by Samuel Chen (see all)