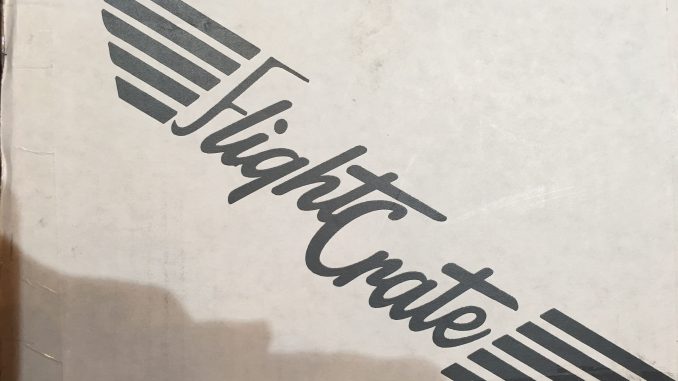 For us AvGeeks, it's tempting to get our hands on every little piece of memorabilia we see, from model airplanes to posters. However, some items tend to be pricey and difficult to obtain. If you're looking for a fun way to get your monthly dosage of AvGeek collectables at a reasonable price, look no further than a new company called Flight Crate, founded just this year, may be able to satisfy your aviation cravings.
Background

Flight Crate started in June 2016 when the founder was looking for an aviation-themed subscription box for himself, but found none. "AvGeeks, aviation enthusiasts and pilots are a passionate bunch when it comes to aviation, and Flight Crate was built to reflect that passion.  In being able to share our boxes with like-minded people, we like to think that we are helping to spread aviation awareness a little at a time,"  he said.
How it works
Flight Crate is a monthly subscription package that is delivered to your doorstep. Each month, the company comes out with a different theme for the crate of the month, with all the items inside following the stated theme. Crates also include a t-shirt centered around the theme.  Items are usually ordered from a variety of shops, such as Boeing, MZeroA.com, Born Aviation, and Lockheed Martin. For example, the month of September featured items relating to "military aviation." This month's featured theme is "Flying the Backcountry – Adventures in Bush Flying." Each month's theme is chosen by the founder, and the company eventually hopes to implement a voting system for the community to aid in choosing a theme. It is currently not possible to order crates from previous months, but as the company continues to expand, it hopes to offer such this option in the future.
The company ships around 35-40 crates a month, with hopes to start shipping more as the year progresses. Every month, $1 from each Flight Crate sold is donated to aviation related charities. A different charity relating to each month's theme is selected. For example, the first box, Discover Aviation, featured the AOPA Foundation Flight Training Scholarship.  The September boxes theme was Military Aviation, and featured VetAir.Org.
Subscriptions are available on a 3, 6, and 12-month basis. For current prices, visit the website.
Crate Review
I was fortunate enough to be able to review a crate, and I have to say that I'm very impressed with its contents. When I received the crate in the mail, it was immediately obvious that it was something special. The first thing I noticed was the company's logo printed large on the top of the box. Opening the box, at the top was the information card explaining the theme and the contents of this month's box. Included in the crate was the Flight Crate exclusive t-shirt, which featured the F16 Viper. The shirt is very high quality and is something that I would certainly wear. A ceramic mug features the supersonic Lockheed SR-71 Blackbird. A variety of stickers was included, such as the classic "Jet Noise" bumper sticker and a sticker from Jeppesen. There is also a key chain and cup insulator featuring Lockheed Martin's T50A trainer.  Finally, the crate includes a map of the US Air Force's Groom Lake Research Station, where aircraft such as the F-117 and U-2 are tested.
Overall, I'm really impressed with the crate. I feel that all the items are high quality, and that Flight Crate has a very good chance of continuing to expand their aviation customer base in the near future.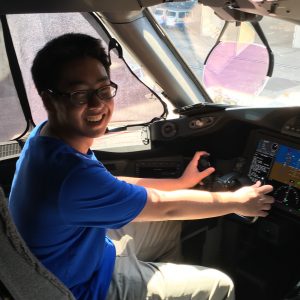 Ever since he made his first trip on a Boeing 747 in 2005, Samuel has been an AvGeek at heart. He is a dedicated United (ex-Continental) loyalist and frequent flier who attempts to live by Continental's slogan, "Work Hard, Fly Right." He has a huge love for the Boeing 777 along with any other Boeing wide body aircraft. Samuel is an avid collector of all types of airplane memorabilia ranging from model airplanes to in-flight magazines. In his free time, Samuel enjoys playing guitar and piano, and he is constantly on various airline websites scanning for any breaking news.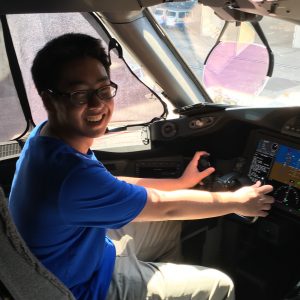 Latest posts by Samuel Chen (see all)