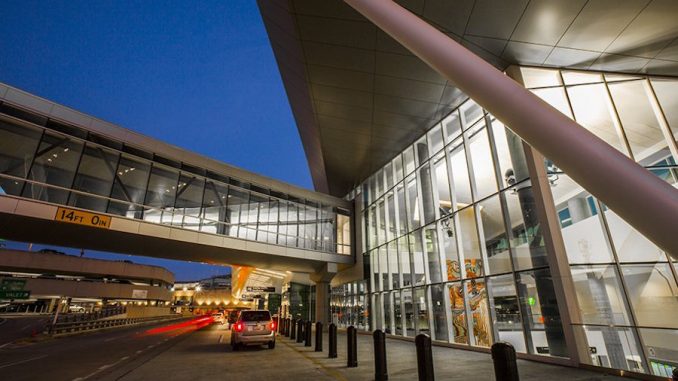 October marked the one year anniversary of international travel from Houston's William P. Hobby Airport (HOU). The 156 million dollar international concourse has won the respect of industry leaders as well as its many passengers. The new facility features five gates, a Federal Inspection Station (FIS), a new Southwest ticketing hall, and an expanded security checkpoint.
According to the airport, the concourse features "swing gates— which can accommodate both international and domestic travelers — an expansive ticketing area equipped with self-tagging kiosks to speed up the check-in process, abundant seating in the gate areas that feature seats with electric outlets for charging phones and personal devices, and modern customs facilities. The facility includes 14 Automated Passport Control kiosks and six Global Entry kiosks to streamline U.S. Customs. Border Protection screening and baggage processing for arriving international passengers is also provided."
Southwest Airlines, the airline that serves the most passengers from Houston's airport, currently offers service to 9 international destinations from Houston to Mexico, Central America, and the Caribbean.  The airline recently announced a Houston to Mexico City route, beginning January 5, 2017.
Even before William P. Hobby Airport received international service, the airport witnessed unprecedented growth and saw 12.1 million passengers in 2015, a new record for the airport. 
Hobby Airport is currently rated by SkyTrax as a "Four-Star Airport," one of three in the nation to hold such a title.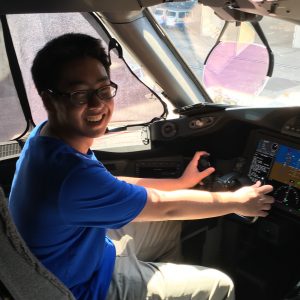 Ever since he made his first trip on a Boeing 747 in 2005, Samuel has been an AvGeek at heart. He is a dedicated United (ex-Continental) loyalist and frequent flier who attempts to live by Continental's slogan, "Work Hard, Fly Right." He has a huge love for the Boeing 777 along with any other Boeing wide body aircraft. Samuel is an avid collector of all types of airplane memorabilia ranging from model airplanes to in-flight magazines. In his free time, Samuel enjoys playing guitar and piano, and he is constantly on various airline websites scanning for any breaking news.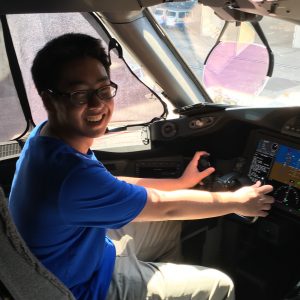 Latest posts by Samuel Chen (see all)