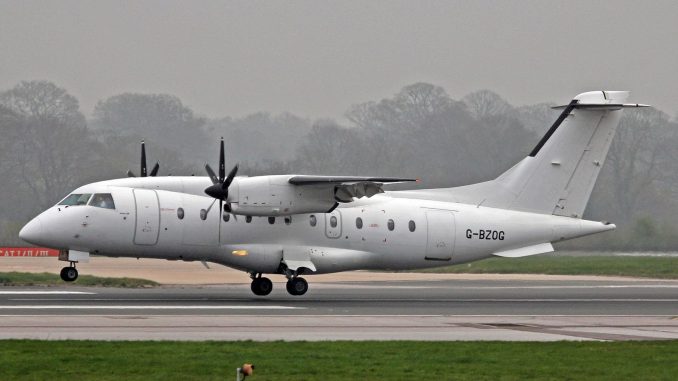 Flybe has announced it will be ending its franchise agreement with Scotland's Loganair. The deal, which saw Loganair aircraft flying with Flybe colors in the Scottish Highlands, will end on Aug. 31, 2017. Loganair, which for the past 24 years has operated with franchise agreements, will operate independently. Previously, the carrier operated flights for British Airways from 1993 to 2007, before agreeing to work with Flybe.
Flybe was ultimately responsible for ending the deal, citing "a failure to agree on future operational standards and commercial arrangements." The company reassured their Scottish customers of their commitment to the country and will announce future plans for Scotland in the near future. They also informed customers that nothing would immediately change until September 2017.
With the soon-to-be-ended Flybe partnership, Loganair will proactively begin working toward a more autonomous operation, rather than relying on other partners. The 54-year-old company will introduce its own reservation system in March of 2017, which will enable it to begin selling its own tickets. While a majority of Loganair's flying is done for Flybe, certain routes are currently operated independently, including the shortest flight in the world between Westray and Papa Westray.
Loganair will begin transitioning on Sep. 1, 2017 with flights under its own name and livery. Eventually, the carrier expects to provide 1,000 daily flights each week on 46 different routes, including larger markets such as Dublin and London.  In addition, the carrier will introduce a new livery on its fleet of 28 aircraft, that will highlight their Scottish identity.
Peter Simpson, Chief Executive of Airline Investments Ltd., Loganair's parent company, stated, "Today's announcement is a major milestone in the 54-year history of Loganair…We believe the time is right for Scotland's airline to now spread its wings once again, and are delighted to be introducing a bold new corporate identity to accompany this important move."
Presently, Flybe operates a fleet of Bombardier Q400 and Embraer 195 aircraft, while Loganair uses smaller aircraft, such as the Saab 340, de Havilland Twin Otter, and Dornier 328.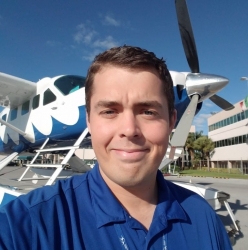 Daniel has always had aviation in his life; from moving to the United States when he was two, to family vacations across the U.S., and back to his native England. He currently resides in South Florida and attends Nova Southeastern University, studying Human Factors in Aviation. Daniel has his Commercial Certificate for both land and sea, and hopes to one day join the major airlines.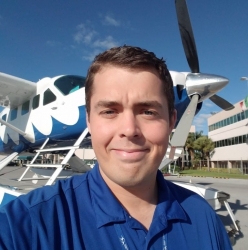 Latest posts by Daniel Morley (see all)