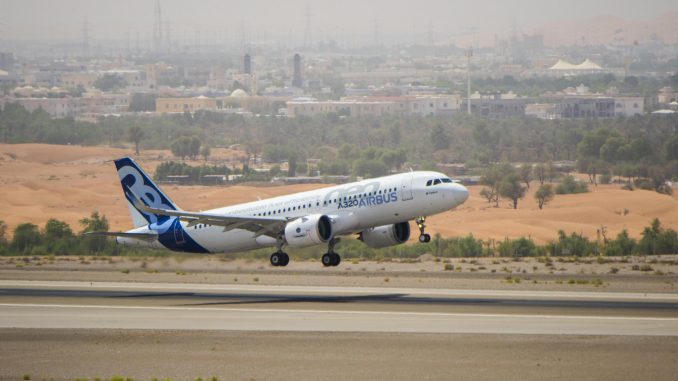 BOC Aviation has recently announced an order for five new Airbus A320 aircraft, with delivery slated for 2017.
Last week the company also announced its Purchase-and-Leaseback (PAL) agreement with Qatar Airways for six new Airbus A350 aircraft. With the addition of widebody as well as single-aisle aircraft, the lease company shows its continuous expansion and renewal of their fleet.
The company is one of Airbus' top ten customers globally. Currently, they have 316 Airbus aircraft. In total, the company owns 484 aircraft.
"BOC Aviation is ordering additional A320 aircraft to meet airline customer demand for this popular model," Vice-Chairman and Deputy Managing Director, Wang Genshan said. "The A320's reliability and fuel-efficiency makes it one of the most widely used aircraft world-wide and it remains a core component of our fleet."
The aircraft leasing company, headquartered in Singapore with offices in Dublin, London, and Tianjin, focuses on purchasing new, fuel-efficient, in-demand aircraft directly from manufacturers. Doing this allows them to buy at competitive prices and keeps its fleet young. The portfolio of owned aircraft is still below four years on average, making it one of the youngest in the leasing industry.
"We are excited to support Qatar Airways' fleet expansion plans with this popular new technology widebody aircraft from Airbus, which adds to our fleet of in-demand aircraft on long-term leases," said Robert Martin, Managing Director and Chief Executive Officer of BOC Aviation. "This incremental capital expenditure is in line with our current strategy to grow our fleet through disciplined investment."
The company was founded in 1993, under the name of Singapore Aircraft Leasing Enterprise, and became the largest Airbus customer in 2000. On July 2, 2007, the company was bought by the Bank of China and was renamed BOC Aviation.
At the time, its full shares were worth 965 million US dollars upon transfer. In May of this year, the company was converted to a public company, which was limited by shares and by June, they were listed on the main stock exchange in Hong Kong.
AirlineGeeks.com began in February, 2013 as a one-man (er… teenager, rather) show. Since then, we've grown to have 20 active team members, and yes, we're still growing. Some of us are looking to work in the aviation industry as professionals when we grow older. Some of us are still trying to decide what we want to do. That's okay though, because we're all here for the same reason: we love the airlines. We're the youngest team of airline industry journalists out there.
Latest posts by AirlineGeeks.com Staff (see all)