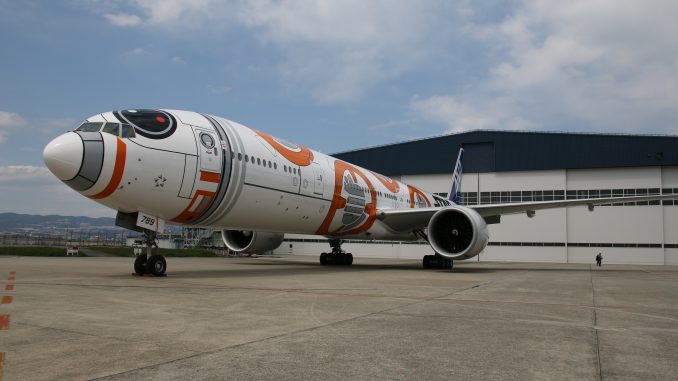 As 2016 progressed, many airlines added artistic flair to their typical aircraft design in order to create a unique and remarkable sight. This year some airlines revised their brand image, while others formed special partnerships that led to special aircraft liveries.
Alaska's New Livery
In January, Seattle-based Alaska Airlines revealed one of their largest brand updates in over 25 years. Alaska updated virtually every part of its visual experience, from a new aircraft paint job to a new and refreshed website. Sangita Woerner, Alaska's VP of Marketing, stated: "Our values are staying the same, but it's time for our brand to show up bigger. We've added 90 new markets in the past five years. As we continue to grow, we are updating the outward expression of our brand so it shows up bolder wherever we fly."
The main aspects of the brand that changed were the Eskimo on the airline's tails, along with a new design of the airline's logo. The iconic Eskimo has more or less stayed the same with only some minor changes being made. Some color was added in the Eskimo's parka to reflect the different destinations in which Alaska flies to. 
ANA Star Wars Liveries
ANA unveiled a Boeing 777-300ER featuring a BB-8 themed livery in March which marked another addition to their Star Wars Project. The airline currently has three aircraft within this series in service: the 767-300 in the "Star Wars ANA Jet" livery, operating domestic flights within Japan, as well as the Boeing 787 Dreamliner with the R2-D2 jet, which operates international flights out of both Tokyo-Narita (NRT) and Tokyo-Haneda (HND). The airline also released its rendering of a C-3PO jet design in July of this year, which will be placed on a Boeing 777-200 in March of 2017.
This aircraft will initially fly domestic routes within Japan. Along with the livery, specially themed Star Wars services will be offered to passengers flying on these jets. 
Turkish's 'Batman vs. Superman' Livery
To commemorate Warner Bros. Pictures' release of the highly anticipated film, "Batman vs. Superman: Dawn of Justice," Turkish Airlines teamed up with the film company in early 2016 to deliver a movie-themed experience to their passengers. A Batman themed livery was created for one of the airline's 777 aircraft. The new movie was also promoted in various other ways with Batman themed amenity kits, for example.
Boeing, China Airlines Joint Livery
In May of 2016, Boeing and China Airlines, made history with the delivery of the first co-branded 777, marking the airline's 10th 777-300ER. In 2004, China Airlines was once again the first airline to co-brand a 747-400. The 747-400, nicknamed "Blue Whale," was also the first co-branded twin-aisle aircraft in the world.
"The Boeing Company is truly honored to celebrate yet another milestone delivery with China Airlines," said Ray Conner, President and CEO of Boeing Commercial Airplanes. "It is fitting that the first co-branded 777 is delivered to China Airlines, especially as Boeing celebrates it's centennial this year. The airplane is the perfect symbol of our enduring 50+ years of partnership."
Hawaiian's 'Moana' Livery
In anticipation of one of Disney's newest releases, Hawaiian Airlines, in partnership with Walt Disney Studios, unveiled the first of its three A330 aircraft in October to be decorated with imagery from Disney's new film, "Moana." The design of the first aircraft (N392HA) features the four main characters of the movie painted on the fuselage of the aircraft. The other two aircraft (N390HA and N391HA) feature just the main characters of the movie. This artwork, created in collaboration with Walt Disney Studios and Hawaiian's team, "re-imagines each aircraft as a modern-day voyaging canoe, flying Moana, Maui, and their friends to new and exciting destinations."
To complement the exterior of the airplanes, the overhead bins of the cabin are also decorated with artwork and characters from the film. The three aircraft are planned to fly Hawaiian's regularly scheduled US domestic routes. They will also travel to various international destinations, including Australia, New Zealand, and Japan. The onboard experience will also mimic the exterior design, with special inflight videos as well as co-branded items available for purchase.   
Qantas' Refreshed Paint Scheme
Qantas, in October, released their new "kangaroo livery" as the airline prepared to welcome its first Boeing 787 Dreamliner. This represents the fifth time the red and white kangaroo logo has been updated, with the last update being in 2007 with the introduction of the airline's Airbus A380.
Qantas' CEO, Alan Joyce, stated that "Since the image of a kangaroo first appeared on a Qantas aircraft more than 80 years ago, it's come to represent the spirit of Australia. When passengers see the Qantas tail at airports around the world, it's a symbol of home."  A fresh brand, according to Joyce, is representative of a new era for the airline, "an era of new destinations, new technology and a new standard of service."
Alaska and Virgin America's Co-Branded 737-900ER
As of Dec. 14, 2016, Alaska closed its acquisition of Virgin America, creating the fifth largest airline in the US. Alaska Airlines is set to come to a final decision about Virgin's brand by early 2017.
In anticipation of the big day, the two airlines unveiled a special co-branded 737 aircraft painted in red, purple, and blue. It features the slogan "more to love" which signifies the numerous benefits the merger of the two airlines will hopefully bring to its customers.
As 2016 departs and 2017 arrives, it's looking like a bright future for the aviation industry. Check out AirlineGeeks.com's full 2016 highlights here.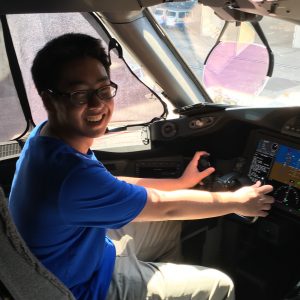 Ever since he made his first trip on a Boeing 747 in 2005, Samuel has been an AvGeek at heart. He is a dedicated United (ex-Continental) loyalist and frequent flier who attempts to live by Continental's slogan, "Work Hard, Fly Right." He has a huge love for the Boeing 777 along with any other Boeing wide body aircraft. Samuel is an avid collector of all types of airplane memorabilia ranging from model airplanes to in-flight magazines. In his free time, Samuel enjoys playing guitar and piano, and he is constantly on various airline websites scanning for any breaking news.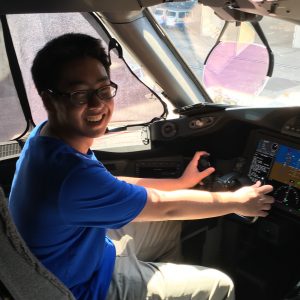 Latest posts by Samuel Chen (see all)