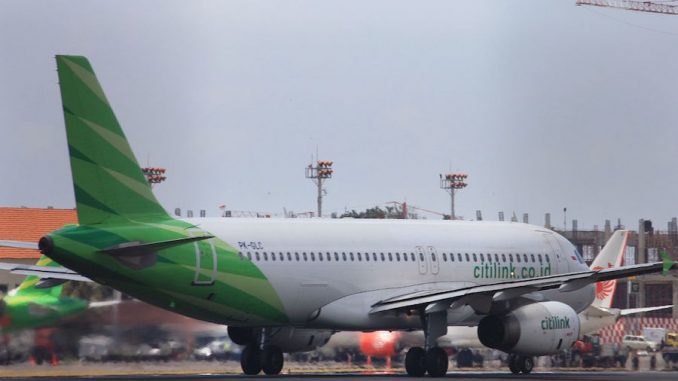 The Indonesian low-cost carrier, Citilink, is under investigation by authorities after a pilot showed up for his flight allegedly intoxicated. Video footage recorded on Dec. 28 shows the pilot struggling to walk and eventually dropping his belongings as he tried to pass through a security checkpoint. The pilot then proceeded to his aircraft and attempted to fly. Some passengers decided to disembark from the flight after the pilot's slurred announcements made them uncomfortable.
Following multiple complaints from passengers, a replacement pilot was found an hour later. The flight was a regularly scheduled flight between Surabaya East Java and Jakarta with a departure time of 5:15 a.m operating on an Airbus A320.
The Transportation Ministry's Director General for Air Transportation stated that the pilot will "undergo a medical checkup" in Jakarta. He also mentioned that if the pilot is proven unfit to fly, Citilink will be held accountable and "can receive sanctions" for allowing the pilot to attempt to operate a flight while intoxicated.
Citilink President Director Albert Burhan was quoted saying, "the pilot had committed serious violation of standard operation procedure that endangered passengers. We apologize for the discomfort. I have to be responsible for that and therefore I and my production director [Hadinoto Soedigno] resign." It is unclear if the two executives resigned solely because of the recent incident or if there are other underlining issues leading to their decision.
Since the incident, the airline has fired the pilot, Captain Tekad Purna, who is still undergoing medical evaluations by both the airline and the Flight Health Agency. The results of the test will be released shortly into the new year. If the test comes back positive for drugs or alcohol, Purna will have his pilot license revoked.
Citilink was founded in 2001 and is headquartered in Jakarta, Indonesia. The airline operates an all Airbus A320 fleet and has a clean safety record.
Matthew Garcia became interested in aviation at the age of 12 when he installed Microsoft Flight Simulator X on his computer. He was instantly "bitten by the bug" and has been in love with aviation ever since. Matthew took his first introductory flight in 2013 and began normal flight training in February of 2015. Over the years, Matthew's love and knowledge for aviation has grown tremendously, mainly due to FSX. Garcia flies highly advanced aircraft in a professional manner on a highly complex virtual air traffic network simulating real world flying. In 2016 Matthew achieved his private pilot certificate from the FAA. Now he studies journalism at the University of Nebraska at Omaha.
Latest posts by Matthew Garcia (see all)