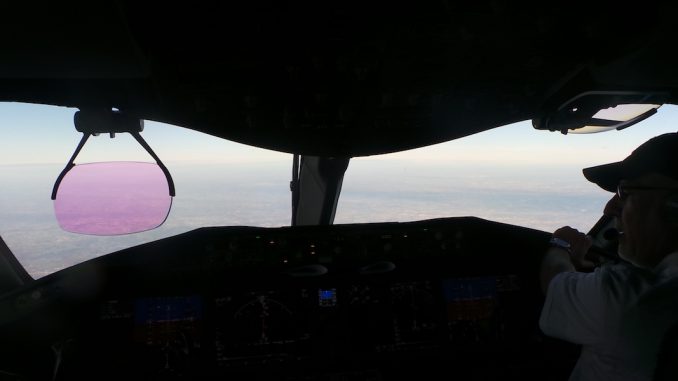 Last weekend, Paris-based Air France operated scenic flights around France onboard their new Boeing 787-9 Dreamliner.
The airline organized four special flights around Corsica and The Mediterranean, Southwest France, Brittany, and a full tour of France. Each flight was numbered as AF789 or AF787.
The flights were not just about seeing the beautiful sights around France as the airline had also provided an opportunity for all onboard to explore the latest aircraft to join the Air France fleet and explore the flight deck, along with the self-service bar between Business and Premium Economy. The Boeing 787-9 features 30 lie-flat seats in business class, 21 seats in Premium Economy which feature Air France's award-winning experience for all passengers, and 225 economy class seats.
On Jan. 9, Air France began Boeing 787 service to Cairo with flights operating six times per week.
Check out our video review of the Air France Boeing 787 Dreamliner: 

AirlineGeeks.com began in February, 2013 as a one-man (er… teenager, rather) show. Since then, we've grown to have 20 active team members, and yes, we're still growing. Some of us are looking to work in the aviation industry as professionals when we grow older. Some of us are still trying to decide what we want to do. That's okay though, because we're all here for the same reason: we love the airlines. We're the youngest team of airline industry journalists out there.
Latest posts by AirlineGeeks.com Staff (see all)