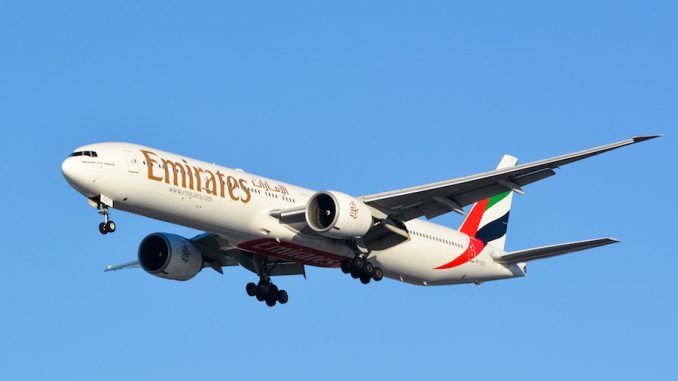 On Thursday, Dubai-based Emirates announced a new daily service to Zagreb, Croatia. It is the airline's first destination in the country and the first route announcement of 2017. The fight will mark the only scheduled widebody service to Zagreb. Emirates will be the 3rd airline to serve Croatia from the Middle East on a regular basis.
The flight is slated to begin operation on June 1, 2017 and will be operated by a Boeing 777-300. The aircraft will feature a three-class configuration, including 12 seats in first class, 42 seats in business, and 310 in economy.
Thierry Antinori, Emirates' Executive Vice President and Chief Commercial Officer, said, "Emirates has had a commercial presence in Croatia since 2003, so to launch full operations is a natural progression. Emirates is pleased to have this opportunity to add such a picturesque destination to our global route network."
The flights to Zagreb open up a whole new region for Emirates passengers to visit and explore. It also allows for connections to additional markets to and from Zagreb, creating a more convenient trip for those wishing to visit the city.
The flight schedule is as follows:
EK129
Departs Dubai at 8:15 am local time
Arrives in Zagreb at 12:20 pm local time
EK130
Departs Zagreb at 3:35 pm local time
Arrives in Dubai 11:05 pm local time
This new route is important to Emirates as it marks their first new route announcement of 2017. In 2016, the carrier took delivery of 36 new aircraft, split between Boeing 777-300ERs and Airbus A380s. Currently, the airline has 50 Airbus A380s on order and 174 Boeing 777 variants to be delivered over the next few years.
Jace has been working at AirlineGeeks for nearly three years. Born in Seattle, Boeing and aviation quickly took over his life and he never stopped looking up. Jace enjoys plane spotting and taking trips just so he can fly. He is currently studying at Embry-Riddle Aeronautical University while earning his Bachelors of Science in Air Traffic Management.
Latest posts by Jace Moseley (see all)