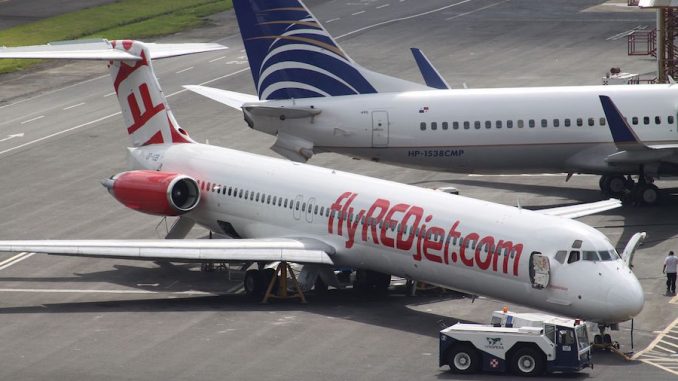 In 2006, Caribbean Airlines was born out of the former British West Indies Airlines. At this time, the cost of flights in the Caribbean was increasing. This created the idea for REDjet, marketed as the Caribbean's first low-cost airline. The investment group, AIRONE Holdings, originally wanted to base the airline in Jamaica. However, the government of Jamaica rejected their application, and the group moved their attempted start up to Barbados.
On Oct. 16, 2010, the airline was officially launched in Barbados, with the name REDjet. Three months later the airline's first aircraft, a McDonnell-Douglas MD-80, was delivered and named 'Jacqualicious' after an employee. A second MD-80 followed in February of 2010, at which the airline announced they had spent over a million dollars on employees and training since the October announcement.
The airline's first flight, from Bridgetown, Barbados to Georgetown, Guyana, took off on May 10th, 2011. A month earlier, the United States Federal Aviation Administration (FAA) announced that Barbados had failed to meet their regulation standards, meaning that neither REDjet or any other Barbadian airline could operate to the U.S. This left REDjet unable to tap into the tourist market from the United States, nor the friends and family traffic of Barbadians who had moved.
On July 18, 2011, service began between Barbados and Trinidad along with Tobago. Nine days later, the airline announced that they had expansion plans to grow in the Caribbean. On the same day, the airline announced approval to fly to St. Kitts and Nevis. Flights to St. Lucia were scheduled to begin in August, however the Barbadian government delayed approval until December. In October 2011, flights began between Barbados and Jamaica, after receiving government approval from the Jamaican government.
The airline received its third MD-80 in December of 2011, however it would not last long as on March 16, 2012 the airline announced it would be shutting down with immediate effect. The announcement was made by the airline's CEO over social media. The effect saw numerous jobs loss, focused on the Bridgetown home of the airline. Since REDjet shut down, there has yet to be another attempt for a Caribbean-based low-cost airline, and the market has seen full-service Caribbean Airlines dominate the landscape.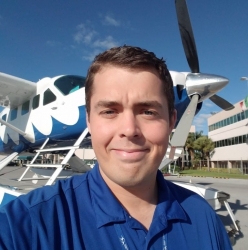 Daniel has always had aviation in his life; from moving to the United States when he was two, to family vacations across the U.S., and back to his native England. He currently resides in South Florida and attends Nova Southeastern University, studying Human Factors in Aviation. Daniel has his Commercial Certificate for both land and sea, and hopes to one day join the major airlines.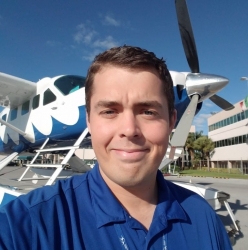 Latest posts by Daniel Morley (see all)