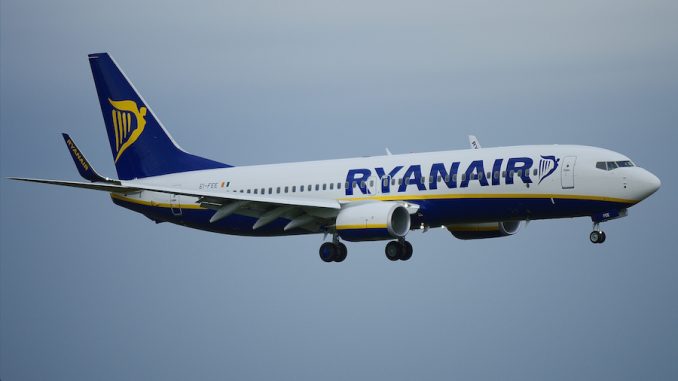 The largest low-cost carrier in Europe, Ryanair, has launched a route from Liverpool to Milan-Malpensa. The service is expected to launch initially on a three times per week basis starting in October 2017 to kick-off the LCC's (Low-Cost Carrier) Winter 2017 timetable.
Robin Kiely, Head of Communications for Ryanair, commented on the new service from Liverpool adding,"Ryanair is pleased to announce a new route from Liverpool to Milan Malpensa, with a three-times weekly service starting in October, as part of our Liverpool winter 2017 service, which will be launched soon".
Paul Winfield, Liverpool Airport's Director of Air Service Development also commented on further expansion of links between Italy and Liverpool, "It's great to be able to celebrate our first new route announcement of the year so early into 2017 and for another airport in Italy to become linked with Liverpool later this year".
Ryanair's portfolio at Liverpool has been expansive in terms of operations for northwest regions. September 2016 saw new destination additions as well as frequency additions too for the Merseyside-based airport. According to Routesonline, three new routes to Bari, Girona, and Prague have been scheduled for launch in March 2017, with flights to Marrakech and Sofia being converted from winter flights to year-round. Expansion of frequencies on routes to Alicante, Faro, Gran Canaria, Malaga, Palma Mallorca, and Warsaw Modlin have also been expanded.
This new route from Liverpool outlines the strength that Liverpool has against their neighboring airport, Manchester, which are about 35 miles away from each other. Manchester and Liverpool are markets of expansive growth for Ryanair, which has made the airline efficient and more consistent in being able to acquire passengers from the catchment area of over 20 million people in Manchester and Liverpool alone. 
Tomos has had a keen interest in aviation for over 10 years and 4 years ago he decided to take it to the next level. He currently holds a private pilot's license and is working towards his commercial license.
Latest posts by Tomos Howells (see all)