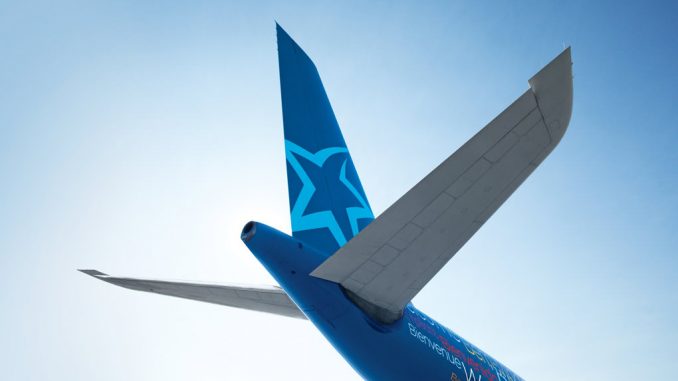 Canadian-based leisure carrier Air Transat has been operating flights from Glasgow to Canada for the last 25 years. Air Transat says that there currently is an increase in demand for flights from Glasgow to Canada of 12% for their summer season.
Lesley Kane, the UK sales director at Air Transat said, "Scottish travelers are taking off for Canada in record numbers this year, and we're introducing larger aircraft to cater for this big increase in demand."
Air Transat will be using their Airbus A330 to help keep up with the growing passenger numbers. These aircraft are equipped with inflight entertainment systems and increased passenger comfort. The service will run up to 5 times per week to Toronto and weekly flights to Vancouver with up to 5 connecting flights in Canada each week to the cities such as Montreal, Calgary, and Vancouver.
Steven Marshall, the head of airline marketing and development at Glasgow Airport, in a statement said, "As well as offering greater choice on direct routes to Toronto and Vancouver, this increase in capacity will also provide passengers with more opportunities to connect internally and visit other Canadian cities such as Montreal and Calgary."
This increase in demand for Air Transat could help them outrun their primary competitor, Air Canada Rouge, who launched a 5 times weekly schedule to Toronto from Glasgow in the summer of 2016.
On Dec. 22, 2016, Air Canada Rouge also started a twice per week service to Toronto and Montreal from San Jose, which will be run on Thursdays and Saturdays and will be operated by a Boeing 767-300. Air Transat also currently operates the same service on the same days, from the respective airports.
Tomos has had a keen interest in aviation for over 10 years and 4 years ago he decided to take it to the next level. He currently holds a private pilot's license and is working towards his commercial license.
Latest posts by Tomos Howells (see all)