On Tuesday, Dubai-based Emirates announced that the airline would continue its expansion in Asia by beginning service to Phnom Penh, Cambodia beginning July 1, using a Boeing 777-300ER. This aircraft will be in Emirates' two-class configuration, featuring Business and Economy.
According to the airline's website, the flight will make a stop in Yangon in both directions. EK 388 departs from Dubai at 9:15, and arrives in Yangon at 17:25, departing Yangon at 18:55 and arriving in Phnom Penh at 21:25 (all times local). 
Such times were chosen to ensure seamless connection in Dubai by passengers traveling from Europe such as Paris, London, and Frankfurt. EK 389 departs Phnom Penh at 23:10, and arrives in Dubai at 5:40 (+1 day).
The launch of the flight between Dubai and Phnom Penh will be at the same time as Emirates' Dubai to Hanoi flight, which will become nonstop, eliminating the need for passengers to stop in Yangon. This demonstrates the airline's growth in the Asia-Pacific region, as well as the potential that it sees in the future. 
In addition, according to the airline, the Dubai-Yangon-Phnom Penh route will allow passengers to only travel between Phnom Penh and Yangon, or Yangon to Phnom Penh. The airline will be the only carrier to offer service between the two cities.
The airline expects cargo revenue from this routing, especially due to items such as garments and various types of clothing. Phnom Penh is one of the largest cities in Cambodia in terms of population size and is close to UNESCO's World Heritage Site, Angkor Wat.
The country itself has seen a large increase in the number of tourists, especially after the expansion of the airport. With such an increase in the number of tourists, Emirates is effectively trying to capitalize on the increasing demand.
Currently, Phnom Penh sees a variety of traffic, mainly from the Asia-Pacific region. One of Emirates' main Middle East competitors, Qatar Airways, already serves the city, with service to Doha.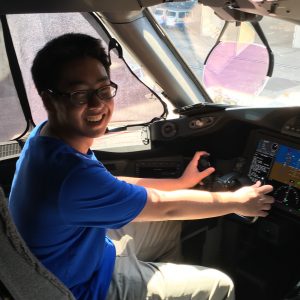 Ever since he made his first trip on a Boeing 747 in 2005, Samuel has been an AvGeek at heart. He is a dedicated United (ex-Continental) loyalist and frequent flier who attempts to live by Continental's slogan, "Work Hard, Fly Right." He has a huge love for the Boeing 777 along with any other Boeing wide body aircraft. Samuel is an avid collector of all types of airplane memorabilia ranging from model airplanes to in-flight magazines. In his free time, Samuel enjoys playing guitar and piano, and he is constantly on various airline websites scanning for any breaking news.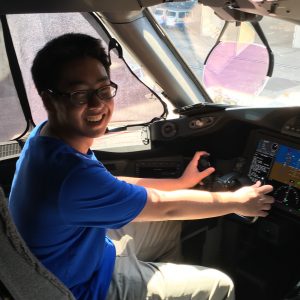 Latest posts by Samuel Chen (see all)