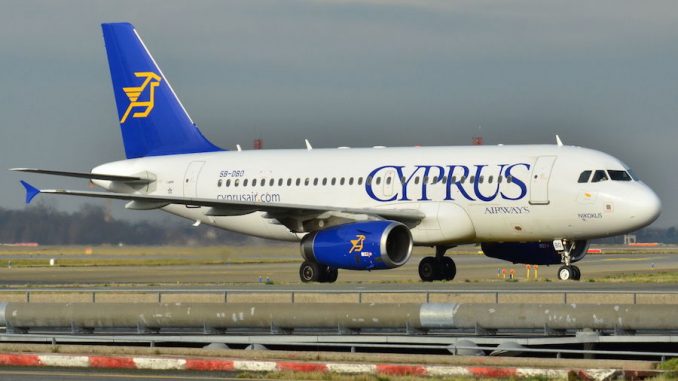 The first airline of Cyprus took off for its inaugural flight 69 years ago in April of 1948, after being established just a few months before in September of 1947. The airline started off with three Douglas DC-3s and continued to expand with the addition of more aircraft and new routes during the 1950s. By 1958, British European Airways (BEA) had taken over all operations of the airline.
In 1960, the government of Cyprus had become the majority shareholder of the airline again with a 53.2 percent holding, with BEA's stake of the airline now just at 22.7 percent. At Nicosia International Airport in 1974, the airline's five aircraft were caught under fire during the Turkish invasion of Cyprus. The airport had to be closed, so the airline had to suspend operations then resume them in February of 1975 at Larnaca International Airport.
Cyprus Airways began transitioning to an all Airbus fleet by the 1980s with its first Airbus A310 arriving in 1984 with eight A320s arriving at the end of the decade in 1989. During this time period, the airline also experienced record profits and carried over half a million passengers. The 1990s continued to show growth for the airline, with over a million passengers flying them every year by the mid-90s.
During the new millennium, Cyprus Airways introduced a redesigned livery as it renewed its fleet once more. Two new Airbus A330s replaced their aging A310s and some other smaller Airbus aircraft were also added to the fleet. In 2003 the airline also founded Hellas Jet, a charter airline based in Athens. This new airline served destinations in Greece and Europe but it never turned a profit.
The airline began facing major financial problems in 2006 and the airline lost 29.3 million Euros in the first half of 2011. By 2014, the airline continued to face large financial losses and negotiations began with Aeroflot for a potential takeover of the airline. In March of 2014, the airline also sold its last slot at London Heathrow to Middle East Airlines, a Lebanese carrier for 6.3 million Euros.
After continuous financial issues for over nine years, the airline ceased operations on Jan. 30, 2015. Since the airline's closure, a new airline named Cobalt Air commenced operations from Larnaca International Airport with a fleet of four Airbus A319 and A320 aircraft. Cobalt Air also flies to destinations in Greece and seven other nations in Europe.
In July of 2016, a new Cypriot start-up airline Charlie Airlines won the rights to use the name and brand of Cyprus Airways for a period of ten years. Russian carrier S7 airline holds 40 percent of the start-up and will provide two Airbus A319 aircraft so it can start operations. Unlike the old Cyprus white livery with a blue tail featuring a bird, the new start-up features a light blue and azure blue fuselage with an olive branch on the tail highlighting the island's colors and symbols.
While the old Cyprus Airlines no longer flies, the new one officially obtained its Air Operator Certificate (AOC) on Tuesday so it can begin operating passenger flights soon.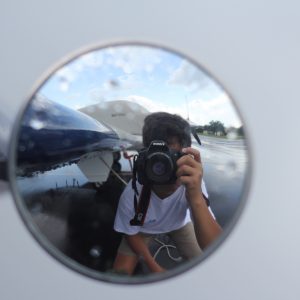 Mateen has been interested in aviation from a very young age. He got his first model airplane at six and has been airplane spotting since he was nine years old. He has always had a passion for aviation and loves learning about different aspects within the industry. In addition to writing for AirlineGeeks, Mateen is also an editor for his high school's newspaper. You can also find him on Instagram (@Plane.Photos) where he enjoys sharing his aviation photography with thousands of people everyday.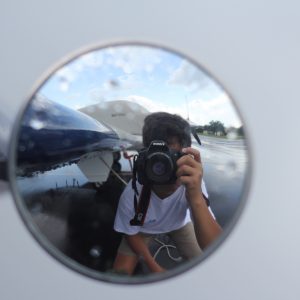 Latest posts by Mateen Kontoravdis (see all)