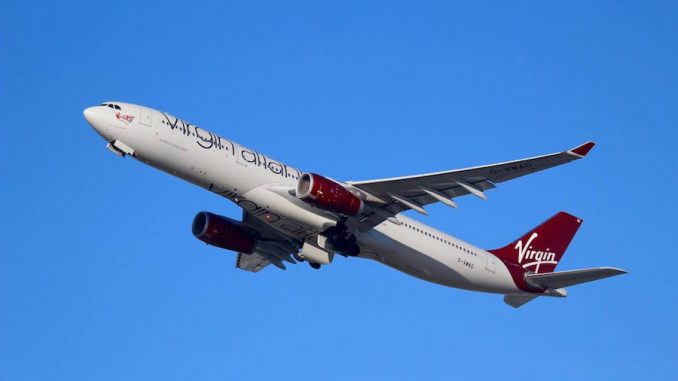 On Tuesday, Virgin Atlantic became the first carrier to launch direct flights from Manchester to San Francisco and Boston.
The airline said that these new routes will save on average 100,000 passengers living in the Manchester area hours of travel time as they will no longer need to travel to another UK airport, such as Heathrow or Gatwick to fly to San Francisco or Boston.
This served as two of three big announcements that Virgin Atlantic made this week after they also launched service between London Heathrow and Seattle using a Boeing 787-9 Dreamliner. 
The San Francisco service will run three times weekly operating on Tuesdays, Fridays, and Sundays, with the returns on the same days, while their flights to Boston will fly on a two times weekly service with flights only on Wednesdays and Saturdays.
Virgin Atlantic also announced that in addition to these two new routes from Manchester, they would be increasing the frequency of flights on their Manchester to Barbados route which is now being operated on a twice weekly basis.
These new routes are set to boost Manchester Airport as they now offer direct services to and from Silicon Valley, to celebrate this they invited more than 30 tech leader from the North of England on the inaugural flight.
Virgin Atlantic's Chief Commercial Officer, Shai Weiss said in a statement, "We've been flying out of Manchester for over 20 years and today marks our biggest ever route expansion from the city.  We want to offer our customers services to places they want to travel to and this summer, we'll have 26% more seats out of the city than last year, cementing our commitment to Manchester and the Northern Powerhouse."
These new routes from Manchester will just be the start for the carrier with direct flights to New York to start in May of this year. 
Tomos has had a keen interest in aviation for over 10 years and 4 years ago he decided to take it to the next level. He currently holds a private pilot's license and is working towards his commercial license.
Latest posts by Tomos Howells (see all)