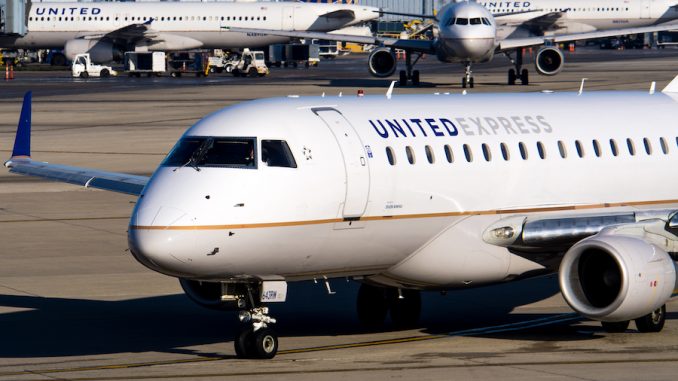 As many news groups have reported over the last day and a half, something went terribly wrong at Chicago O'Hare yesterday. After boarding a full flight and realizing that four crew members traveling to operate another flight still needed a seat, an unfortunate string of events ultimately resulted in Dr. David Dao being dragged across the floor and off the aircraft.
What has happened following this high-profile incident has included anger from customers and celebrities and a wave of mixed signals from United's leadership that ultimately lead to a firestorm that continues today.
The Power of Social Media
Upon the release of a video featuring the disturbing scene, other customers and bystanders took to Twitter immediately to express their frustration with the scene. Soon the hashtag #NewUnitedAirlineMottos took over as a trending topic featuring some of the suggested phrases below.
Fly the friendly skies with a real airline. pic.twitter.com/wE5C5n6Lvn

— Emirates airline (@emirates) April 11, 2017
It would only seem fitting that given United's opposition to three of the largest carriers in the Middle East, that Emirates would be one of the first to jump in to rub salt in the wound. Royal Jordanian, who has enjoyed a recent streak of comedic tweets in regard to the new U.S. President, Donald Trump, decided to join in on the commentary as well.
We are here to keep you #united Dragging is strictly prohibited ???? pic.twitter.com/CSjZD7fM4J

— Royal Jordanian (@RoyalJordanian) April 10, 2017
While ultimately social media channels only provide so much power, they have left a major impact on the airline's brand going forward.
Miscommunication Backfires
United's CEO, Oscar Munoz, provided his first statement to the public on April 10, stating his apology for "having to re-accommodate these customers." Many were quick to criticize the note, highlighting the issue wasn't passengers having to be re-accommodated, but rather that four passengers were involuntarily forced off an aircraft, with one being dragged off by airport police.
Later that day, Munoz sent out a formal note to all United employees, describing the passenger as being "disruptive and belligerent," as well as thanking United frontline staff for "continuing to go above and beyond to ensure we fly right."
As one marketing professor put it while featured on Bloomberg TV, "It was probably the most tone-deaf response I've seen to this type of issue – possibly ever."
Unfortunately, during the incident, many travelers have been quick to blame the careful art that airlines use with overbooking their flights. Currently, JetBlue is the only airline in the U.S. that doesn't overbook its flights, but other airlines like United, American, and Southwest can use fairly accurate forecasting to ensure very few passengers are involuntarily bumped from their travels.
Flight bumps account for only 0.09% of all travelers in the U.S., and have been on a decline since the Department of Transportation began tracking this in 2003.
Future Impact to the Airline
Contrary to much of the backlash from the incident, it is unlikely that the airline will see much of a drop in its expected passenger count for the remainder of 2017. While the airline's stock ticker, UAL, was down 2% in after-hour trading, it has since finished up only 1% down for the day.
Airline pricing and route strategy may be unregulated as it has been since 1978, but the overall industry remains highly regulated with high barriers to entry. The clear majority of the airline industry is now focused on managing its capacity effectively, and competing on price has become one of the few ways airlines differentiate from one another.
This means that regardless of United's incident, and whether or not it was United's fault or the airport police, many passengers will likely come back if prices are low enough.
Oscar Munoz has been at the helm of the airline since 2015, with a break later that year following a necessary heart transplant. Since rejoining the airline in March of 2016 he has made a goal of restoring operational efficiency to the airline, as well as attempting to build a better culture and respect across the airline employees' bases.
Munoz has received praise from many employees and customers for his attempt to turn around the airline, even taking home a Communicator of the Year Award from PR Week in March of 2017. Since then, the airline has dealt with both its "LeggingGate" PR crisis followed by the events this week.
Munoz likely still maintains the respect of his employees, but he will need to fight over the next few weeks to prove he has what it takes to be a leader and create a formal plan of action for the airline, rather than simply someone who jumps to conclusions while vetting out a formal response.
AirlineGeeks.com began in February, 2013 as a one-man (er… teenager, rather) show. Since then, we've grown to have 20 active team members, and yes, we're still growing. Some of us are looking to work in the aviation industry as professionals when we grow older. Some of us are still trying to decide what we want to do. That's okay though, because we're all here for the same reason: we love the airlines. We're the youngest team of airline industry journalists out there.
Latest posts by AirlineGeeks.com Staff (see all)