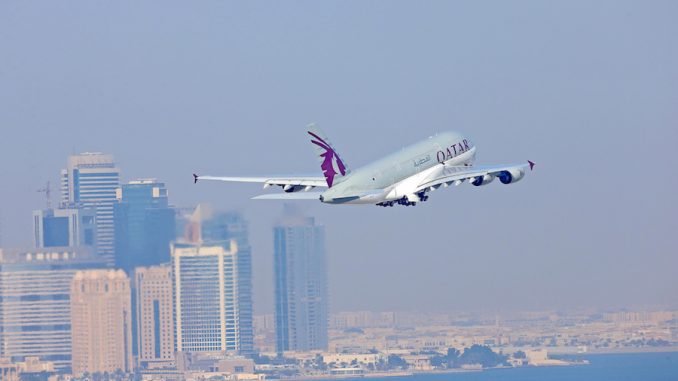 In an attempt to compete with rival gulf carriers, Qatar Airways has announced that it will offer a complimentary night in a hotel in Doha for those who take advantage of its stopover program this summer. This free hotel stay is in addition to the free visa offered for travelers who stay in Doha between five hours and four days.
Travelers in first and business class will have the option to pick from numerous five-star hotels including the Four Seasons and Radisson Blu, while those traveling in economy will choose between several four-star hotel options.
The free hotel benefit only applies for one night, but some hotels will offer heavily discounted rates for the second night as well. As of last year, 70% of all travelers at Hamad International Airport simply passed through, instead of exploring anywhere outside of the airport.
Qatar Airways, which is owned by the government of Qatar, hopes that this incentive program will convince travelers to think of Doha as a unique city to visit.
"We aim to convert a larger portion of the 30 million passengers passing through Hamad International Airport into stopover visitors" stated Qatar's Chief Tourism Development Officer, Hassan Al-Ibrahim.
"We are delighted to make Qatar more accessible to people from around the world and invite them to discover our country, our cultural heritage and our natural treasures," he continued.
While the country of Qatar has seen significant economic investment in recent years, it has been mainly fueled by the development of Qatar Airways. Leveraging its new airport, the airline has expanded across the globe, aggressively competing on new routes for connecting traffic.
The carrier has found success in its one hub model and unique geographic position, but will likely need to provide more incentives as it hopes to bring more travelers to Doha.
Having about half of the population of nearby cities Abu Dhabi and Dubai, the city has seen a recent expansion in development as it begins preparations for the World Cup in 2022. City officials hope that the World Cup will further spur economic investment and tourism within the area.

Joe joined AirlineGeeks in 2014, and in his current role as Editor-in-Chief manages a growing team of writers both in North America and Europe. He enjoys spending the bulk of his time researching, learning and analyzing the latest trends in the airline industry, all while mentoring new members of the AirlineGeeks team who seek to do the same. Areas of research include revenue management, codeshare and alliance partnerships and airline financial results.

Latest posts by Joe Pesek (see all)